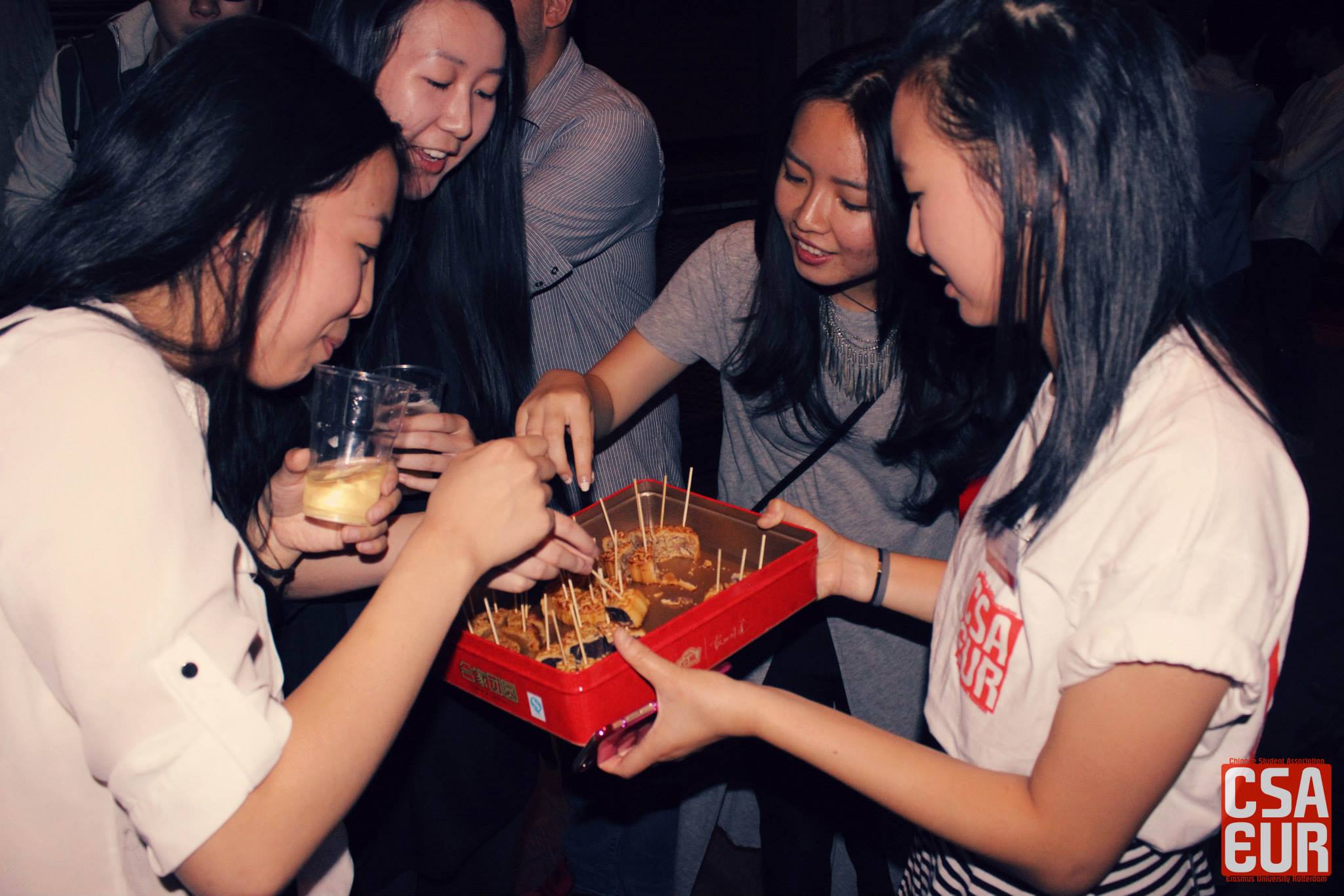 The Mid-Autumn Festival is a harvest festival celebrated by the Chinese and Vietnamese people. Another term for this festival is the Moon Festival. It is held on the 15th day of the eighth month of the Chinese Han calendar and the Vietnamese calendar. This is usually between mid September and the beginning of October. This year it is at Thursday 15th of September.
The three main concepts of the Mid-autumn festival are:
–       Gathering. Family and friends come together. They share food and do activities together. Sometimes people give gifts to each other.
–       Thanksgiving, to give thanks for the harvest. This also consists of moon worship. The ancient Chinese believed in the association between rejuvenation and the moon.
–       Praying, such as for a spouse, babies, health and more!
Nowadays the festival is still celebrated. Family and friends come together and share the so called 'Mooncakes' and have dinner together. Traditionally they are round; this is a symbol for completeness and unity. The crust is thin, made of sugar, water and oil. The cake has a sweet, dense filling. The traditional filling of the mooncakes is lotus seed paste, sweet bean paste or jujube paste.
Because CSA-EUR wants to give you the feeling of being in a family, we celebrate this festival by gathering in The VIP Room and share FREE mooncakes together! Of course we have multiple activities, such as karaoke and beer pong. It wouldn't be a celebration of the Moon Festival if CSA-EUR does not have GIFTS. Therefore, during the night you can win BRONZE PREMIUM MEMBERSHIP and more! Next to that, from 20.00-22.00h you can apply for FREE general membership for 5 years! Please click on attend at the Facebook event: Moon Festival 2016 and see you there!