Umami Restaurant
Umami is a well known asian fusion restaurant, with 7 restaurants. Enjoy a classic 3 course meal, the unique shared dining concept, or enjoy the a la carte menu here now in Rotterdam with discount!
Enjoy a 10% discount at UMAMI with the CSA membership card!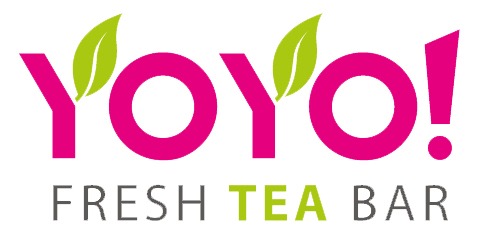 YoYo! Fresh Tea Bar
Clean, stylish and modern in a friendly atmosphere. Bubble Tea was never served like this before.
Enjoy a 10% discount at YoYo Tea with the CSA membership card!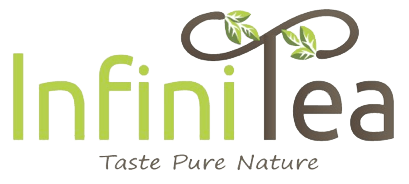 Infinitea
InfiniTea is a young dynamic tea company that is specialized in premium quality loose tea leafs, matcha drinks, chai latte's, ice tea's and many more Delicious Tea Drinks. Visit their Tea bar at the Rotterdam Markthal and:
Enjoy a 15% discount on all the Tea drinks
Ask for their loyalty card and stamp up for a free Tea drink!
Escape010
Escape010 offers you and your friends an exciting adventure. You will be locked up inside a room. By solving puzzles, making flawless deductions and most of all working together as a team it is your goal to escape the room within 60 minutes.
As a CSA member you will be able to enjoy a 25% discount!
StudentsInsured
StudentsInsured offers insurances to students studying in the Netherlands and those who are going abroad for exchange or an internship. With the help of StudentsInsured, you can make sure that you are carefree around the world.
Enjoy a 10% discount on the basic travel insurance! As a CSA-EUR member you are given access to a special voucher code.
Grade Boost
Grade Boost offers you high-quality tutoring services consisting out of private lessons, group lessons, S.O.S sessions, extensive courses and much more!
With the help of Grade Boost you can make sure you will pass your exams with ease!
Enjoy a:
10 euro discount on course classes registered through CSA-EUR!
5 euro discounts on SOS classes registered through CSA-EUR!
As a CSA-EUR member you can benefit from these discounts when showing your CSA-EUR membership card at the registration!

Housing Anywhere
Housing Anywhere is a platform where outgoing (exchange or internship) students can rent out their rooms to incoming exchange students during their time abroad. It also provides a Rotterdam city guide.
It is therefore, a platform that matches the supply and demand of short stay accommodation in the private market.
As a CSA-EUR member you can get a discount code of 30%, provided by Housing Anywhere!
Gracy's
At Gracy's, you can enjoy the best hamburgers, hot dogs and milkshakes with a unique vibe!
As a CSA-EUR member, you can enjoy a 10% discount on the bill!
*The discount cannot be used in combination with other discount offers and can only be used when 50% of the group is a member of CSA-EUR and can show their membership cards! A group must consist of at least 3 people. Additionally, the discount cannot be used on a friday!
Allocacoc
Allocacoc's mission is to set a different standard. We focus on redefining everyday products to make your lives easier. Our award-winning PowerCube is extremely popular among students and millennials. Say yes to more room for power plugs when you study at cafes.
Members of the CSA-EUR enjoy an exclusive discount of 25% on all products in the Allocacoc webshop by sending a personal e-mail to Allocacoc or using a discount code which will be provided through mails from CSA-EUR .
Pizzahut!
Pizzahut! One of the most renown pizza restaurants of the world! It has a huge assortiment of pizza's, so don't miss out on this!
All CSA-EUR members get a discount of 15% on the entire bill when showing their membership card! This discount cannot be used in combination with other discounts.
China Times
At the start of each month, CSA will cover a page in the China Times newspaper!
PAX | Professional ASN Exchange
Professional ASN Exchange (PAX) is a network platform, for young professionals who are interested in Asia. With events they are trying to create a network of knowledge. To become more professional, they motivate the members to exchange their experiences and networks with each other.
Young Global People
Young Global People (YGP) is de grootste online community dat zich sinds 2005 inzet om meer multiculturaliteit en diversiteit naar de top van het bedrijfsleven te brengen. Als werving- en selectiebureau heeft YGP zich de afgelopen jaren beziggehouden met het werven en begeleiden van multicultureel talent naar een baan, traineeship of stage bij diverse werkgevers. Hierbij staat een persoonlijke werkwijze centraal, waarbij kandidaten tijdens elke stap in de sollicitatieprocedure begeleid worden, met als doel de kans op instroom significant te vergroten.
Enactus
Enactus is an international organization that connects student, academic and business leaders through entrepreneurial-based projects that empower people to transform opportunities into real, sustainable progress for themselves and their communities.
As Enactus EUR, we are part of this worldwide network. Through social entrepreneurship, we want to help people improve their livelihoods. We currently work on 8 projects and aim to turn all of them into sustainable enterprises which can operate independently. Enactus EUR consists of 60+ Dutch and international members who together make a positive impact on our local community.