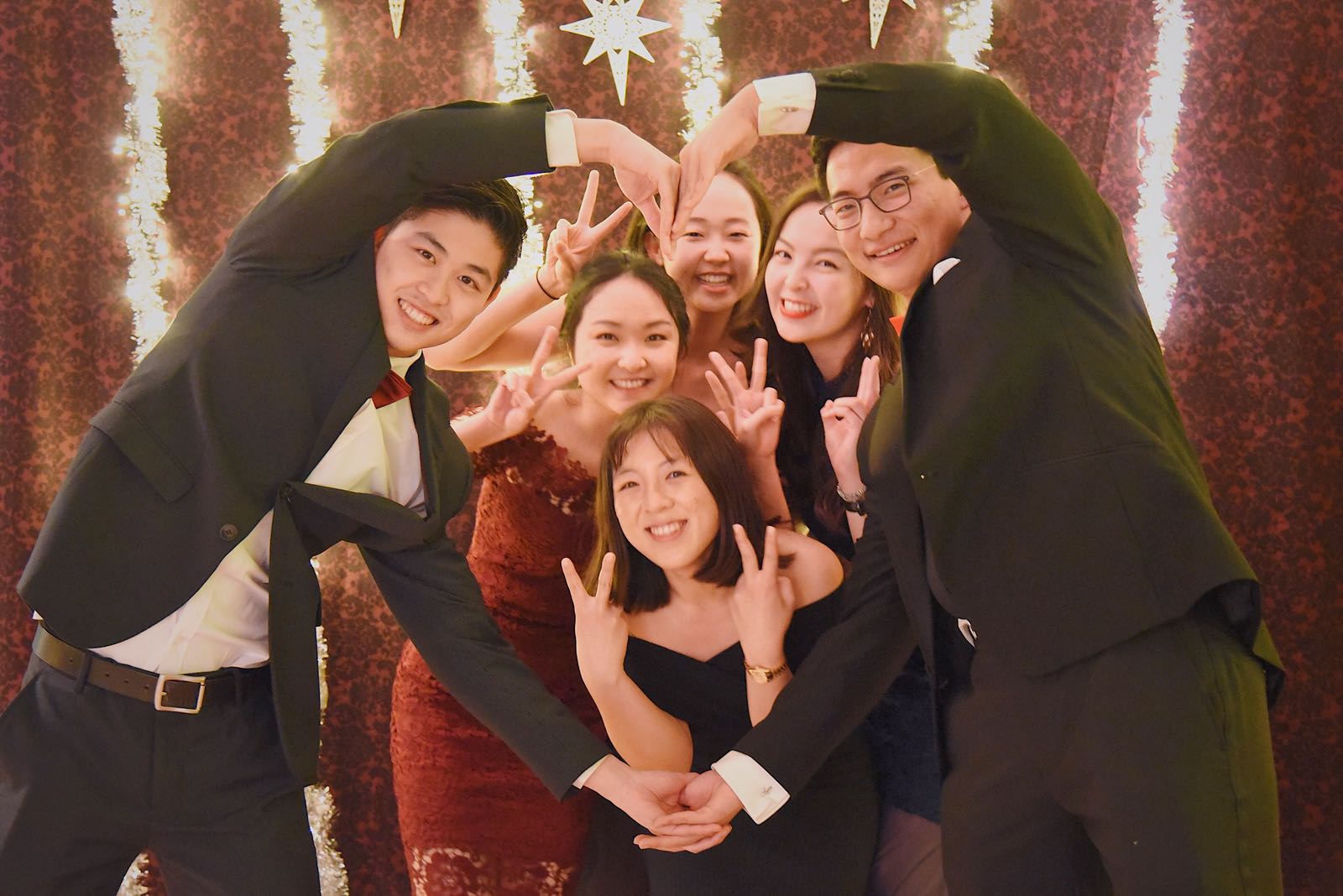 With CSA organizing it's next social event, our pool tournament, I feel like you all should get to know the amazing team behind all these great social events. I hope you enjoy this piece written by a member of the team to see what it's like to put these events together.
What it was like to organize the Christmas Gala event:
Here I was running to catch my train to Rotterdam in the heavy snow. It only ever snows, when you don't want it to, doesn't it? I was not going to be late for the Christmas gala, we worked so hard the couple of months to organise it. The whole ride I was only hoping that the train wouldn't break down because of the snow piling up, to make me even arriving later. With another hour to go I arrived at Rotterdam station and got on the tram to go to my place. I grabbed my dress, heels and straightener to be on my way again to the restaurant. Which restaurant you ask: the one and only restaurant Chung, fine-dining Asian-fusion in the centre of Rotterdam, hidden between the stores. On arrival, the restaurant was already fully decorated because the whole committee had been working on it starting from the Sunday before. That's on me for being late. By then the evening could start with some cava for everyone as a welcome drink.
Let me take you back to the beginning of this whole Christmas Gala journey: first we picked a date for the Christmas gala: Monday December 11th.Next, how do you find the perfect restaurant for the best Christmas Gala? The answer is to search through a list of every restaurant in town and to pick only those out of the crowd, which meet our requirements of having enough space, nice interior, good accessibility, and most importantly good food for a good price. We would not want you to have to go to McDonald's afterwards. That meant we had to call all those restaurants who qualified asking whether they would be able to have us on said date and what they could provide us in terms of a food and drinks arrangement. After that, the fun part starts: visiting the restaurants themselves, discuss what they want, discuss what we want. It was a close call but we really loved restaurant Chung. Then, the pre-tasting followed. The pre-tasting went to giving feedback such as: "this tastes amazing", "could this be a little less salty?", only to have the best for our guests.
Now that we have chosen our restaurant, we had to pick a theme for the Christmas Gala. In the end it became a masquerade/winter wonderland theme, though you don't want to know what other themes came across the table to end up with this one. Next, we had to think of the decorations, look for them in the stores, discuss which ones we wanted, go back to the stores and actually buy them. If you were not at the gala you can think of white and golden helium balloons filled with feathers tied to pretty strings, statement pieces with glittering gold and green on every table and of course gold and silver tinsels everywhere. And of course, we could not forget the photo wall, which we made ourselves from scratch. Moreover, we wanted to have a live-act during Christmas Gala. Two musicians from Royal Conservatory situated in The Hague topped off the evening with a live jazz performance. That is, after we carefully considered what kind of music we wanted, and arranged the necessary.
At last was the seating chart. We wanted people to have a great night with their friends and loved ones. However,this was not the easiest part. Nevertheless, we thought of a good seating chart even if I say so myself.
That is how the Christmas Gala couldgo so well: with planning and teamwork. It was great to have the responsibility of organising this event from scratch, as with any other event. However, it is even greater to be able to do this as a team. You have fun together, you lean on each other, and you learn from each other. And I have to say that all our hard work paid off. We hope all the guests had a nice time, as we certainly did, while organising and on the night itself. I don't need to tell you that we also broke the record with the number of guests we had this year, something we are very proud of achieving as a committee.
Yours sincerely,
Joyce Hu, Social Events Committee member 2017-2018