Hi everyone, Joey here again and I am back with another interview! This time I had the honor to interview Angelina, our general board member of 2015/2016! The secret strength and support behind this year's board!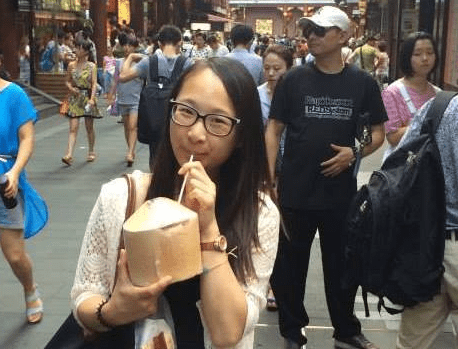 1. Who are you? What are your hobbies?
I am Angelina Li and I am the General Board Member and Head of Business of CSA-EUR. I was born and raised in the Rotterdam area. Currently, I am a student pursuing a master's degree in Accounting and Financial Management at Rotterdam School of Management.
My two biggest hobbies are traveling and singing. I love to discover different cultures in various cities. For instance, I went to New York last month and will be going to Spain and Croatia in July. In terms of singing, I love to sing to express myself and to release stress.
2. How would the other board members describe you?
Other board members would describe me as a cheerful and hardworking person, who is always willing to improve herself and the organization. Furthermore, they would describe me as someone who loves to eat and try different kinds of food.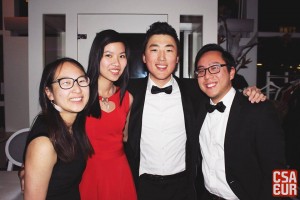 3. What achievement as Board Member are you most proud of?
As a General Board Member, I am responsible for managing the office and supporting other board members. This year, I am proud to have supported the Vice-President in finding a lot of sponsors and partners, e.g. Gracy's and Allocacoc. Furthermore, I am happy to be part of a board that has been constantly improving and professionalizing the organization.
4. How would you describe your board year experience?
I would describe my board year as a fruitful year! I have learned a lot from my fellow board members. Most importantly, I have improved my leadership skills, since I was not a natural born leader. By leading the Business Committee, I have learned how to delegate and divide tasks among my committee members. I am also thankful for my committee members who have supported me in my growth as the head of the committee. Last but not least, through this board year, I have made a lot of new friends and got to know a lot of people. Thus, I am very thankful for this board year.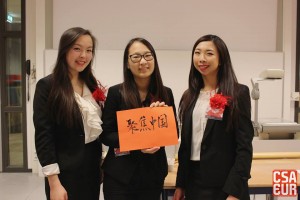 5. Are there any funny moments or happenings from your board year that you would like to share?
I actually do have a remarkable anecdote that I would like to share. Well, actually it's not an anecdote because it's completely factual, haha. This year, I started calling Fredo, our Vice-President, 'Fledo' just for fun not expecting that almost every girl within CSA-EUR now calls him that. It even escalated to 'Pledo'. By the way, an interesting fact to point out is that this year most of the active members are girls. Every time, someone calls him that I get scolded by him!
6. If you would win the lottery today and receive 10 million euros. What would you do?
I would travel to a lot of countries and buy a new apartment. I would treat my family on a vacation to Hong Kong. Finally, I would invest the money in funds and do charity work.
7. If you could relive your life, what would be the one thing you would do differently and why?
I would apply for a singing contest and try to become a professional singer. I would do this since I love singing! The prove I have for this are my highscores at Singstar. If you want to see me sing in person, come to our next karaoke event (Blend me In 3.0)!
All in all, Angelina is a very talkative, happy and hardworking person you can always count on! If you are interested in doing a board year at CSA-EUR, please apply asap! The board recruitment is till tomorrow! For more information please go to: 
https://csa-eur.nl/join/board-recruitment/