Day 6 | Friday March 30th 2018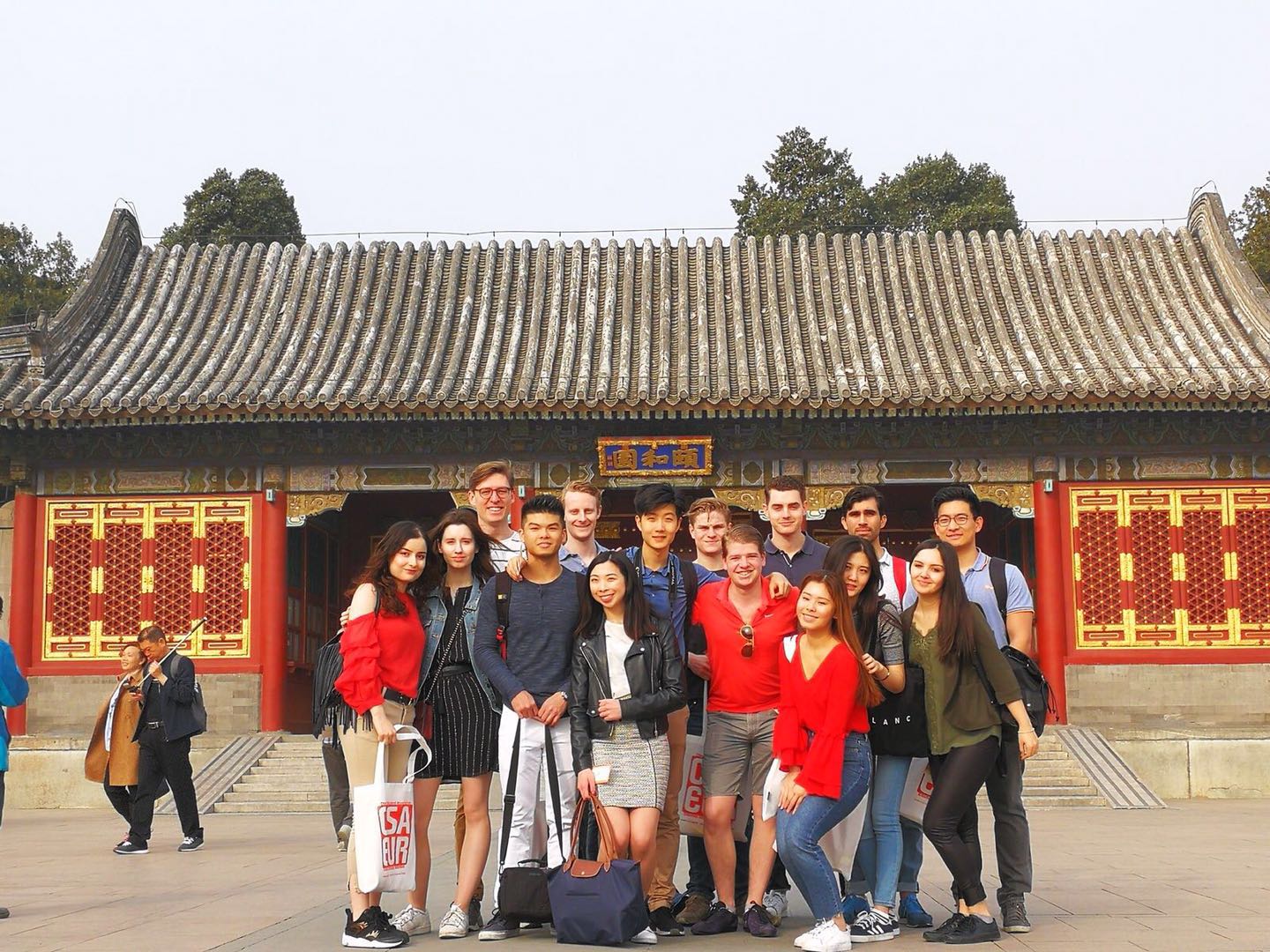 As everyone was still tired from yesterday, we decided to make the visit to the Old summer palace in the morning optional. Two participants led by a committee member went to the Old summer palace and the rest caught up some well-deserved sleep. After plenty of sleep, everyone met up around 12 PM at the east gate of Beijing University. Here we were received by some Beijing university students and led into the university grounds. Like previous year, the guards were very strict and didn't allow large groups of outsiders into the school grounds, so that we had to split into groups of 3-4 students and enter from different gates. We started with a lunch in the university canteen together with the Beijing students. Following the lunch we had a campus tour. The nice weather made the tour extra enjoyable and the beautiful campus was great for taking photos. After the tour, we did several small workshops: traditional Han clothing workshop, calligraphy workshop and tai chi workshop. Everyone had a great time and were able to relax both body and mind. All participants were reluctant to leave after getting to know the Beijing students and experiencing their hospitality.
Day 7 | Saturday March 31st 2018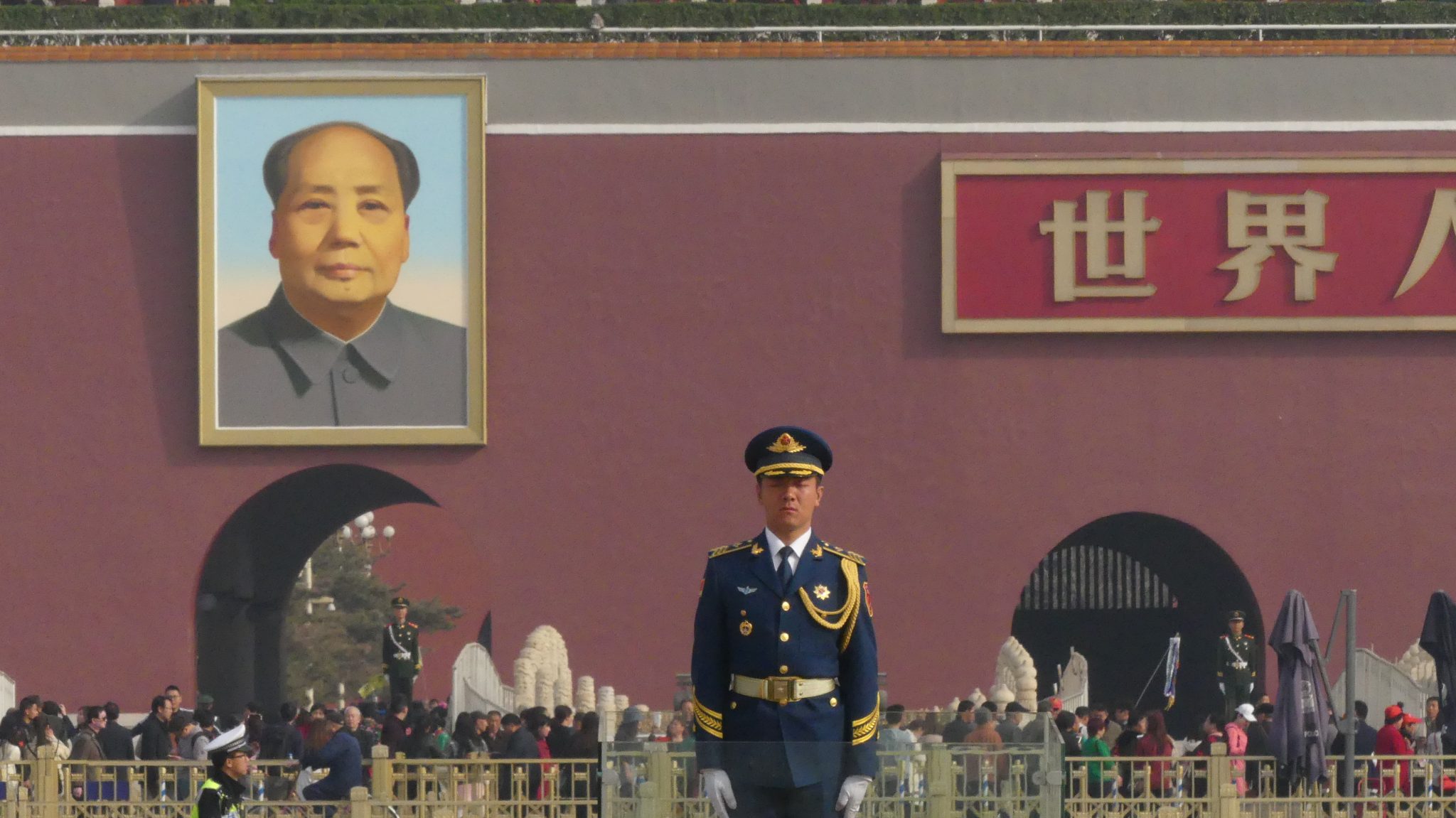 We left the hotel around 8 AM and headed to Tiananmen Square joined by a tour guide, who told us about the history and some particulars on the square and the Forbidden City. Everyone enjoyed the information we received from the tour guide as it made the visit to the Forbidden City much more insightful. Everyone met up back at the hotel around 4.30 PM and we hiked up a small mountain, Jingshan, which is famous for its beautiful city view and sunsets. We decided to give everyone free time and let people choose what they wanted to eat and set up a meeting point and time. Several people tried various exotic delicacies, including fried scorpion.
Day 8 | Sunday April 1st 2018
We checked out from the hotel around 6:30 AM and headed by metro to the airport to catch our flight to the next destination, Chengdu. People were surprised how different Chengdu was compared to Beijing. First thing everyone noticed was the clear and blue sky, which was a rare sight in Beijing. After freshening up and doing a quick power nap, we went to a shopping mall and had spicy hot pot, Chunxi Lu, very authentic Sichuan cuisine. Most people could not take the numbness and spiciness but there were some survivors who proved themselves. Back in the hotel we played some games, and this concluded our very first day in Chengdu.
Day 9 | Monday April 2nd 2018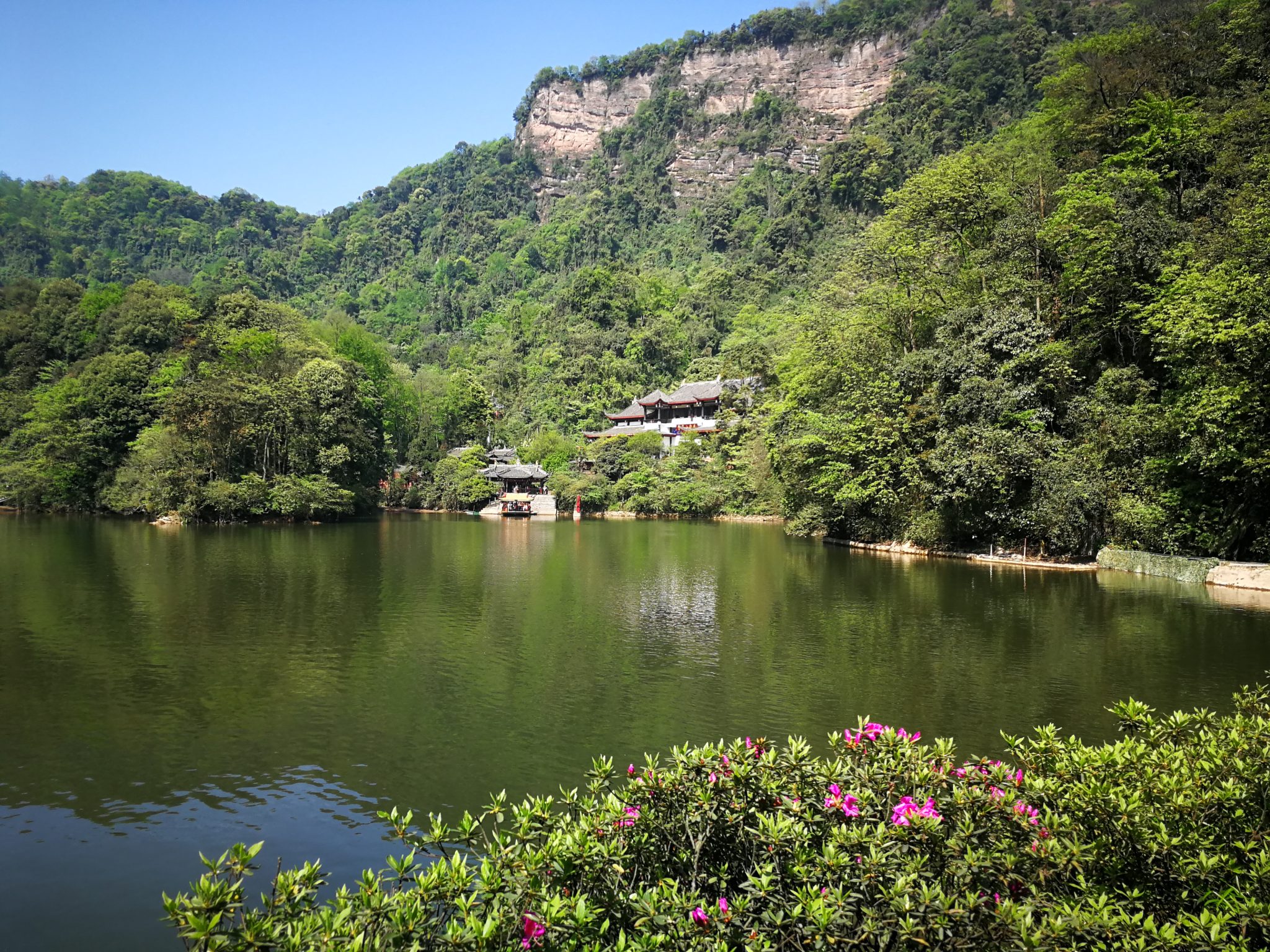 On this day, we went out of the city and headed to the nature. We went on by bus to Dujiangyan, which houses one of the most advanced water irrigation systems in the world, witnessing the treasure of Sichuan. After lunch the group moved on to QingCheng Mountain. This time everyone opted to take the cable car up the mountain and down. After getting back to the city, we split the group and let people decide in smaller groups by themselves what they wanted for dinner. After dinner and a informative group bonding in the hotel some people went to the second best night club in China, Club Space.
Day 10 | Tuesday April 3rd 2018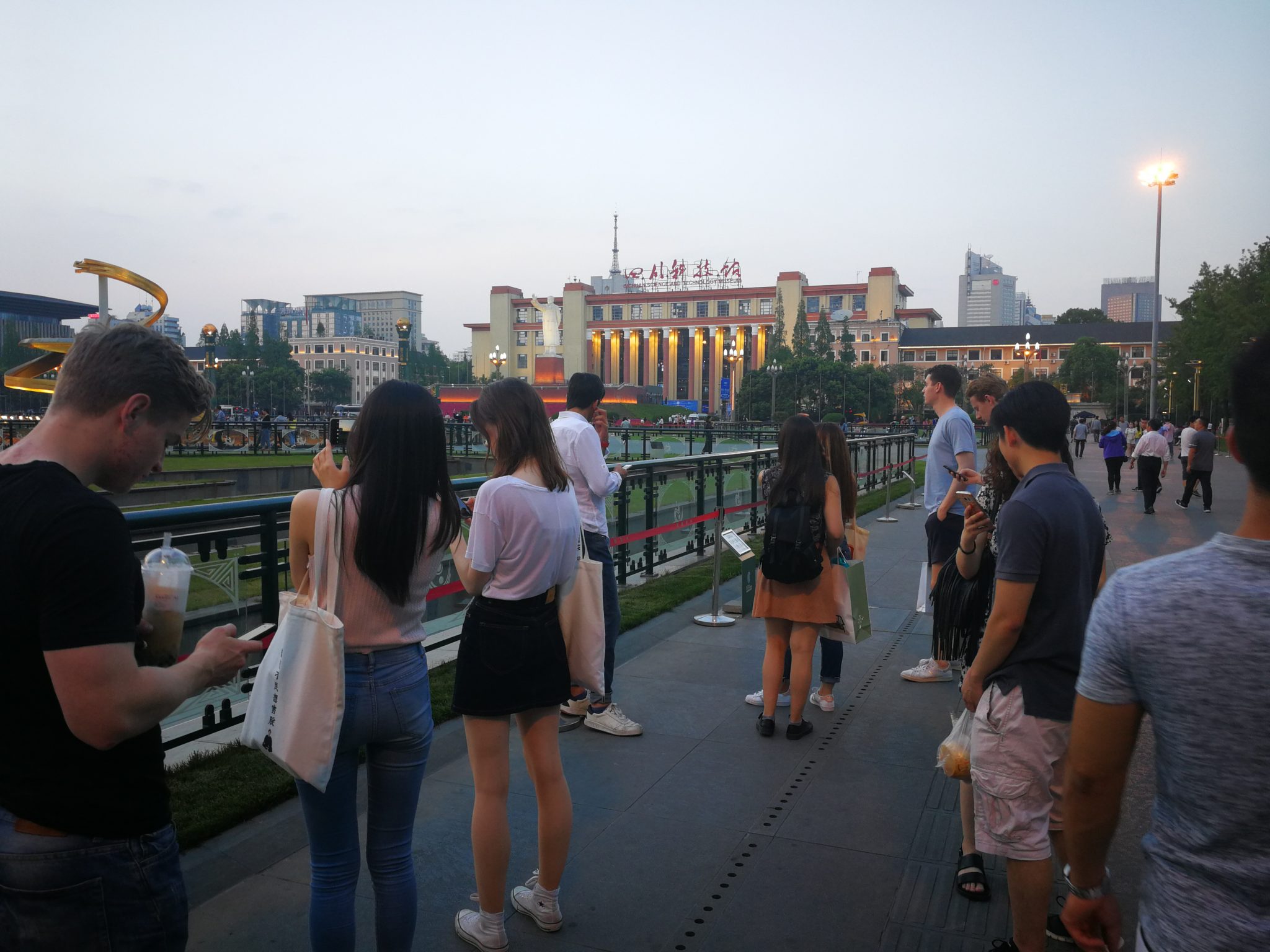 We left the hotel around 11 AM and headed to our last company visit, Maxelli. Finding the company took some effort but we managed to find it and arrive on time. We were hosted by Ronnie, one of the senior employees and an intern. They gave a presentation on their work and the company and we had a short Q&A session. It was interesting to see how a small Dutch company managed to survive in China. After some free time and lunch, we went to Wenshu monastery, followed by Tianfu Guangchang. In the evening, we went to the Ritz Carlton to go up to their skybar and enjoy the city view accompanied by some refreshing drinks.
Day 11 | Wednesday April 4th 2018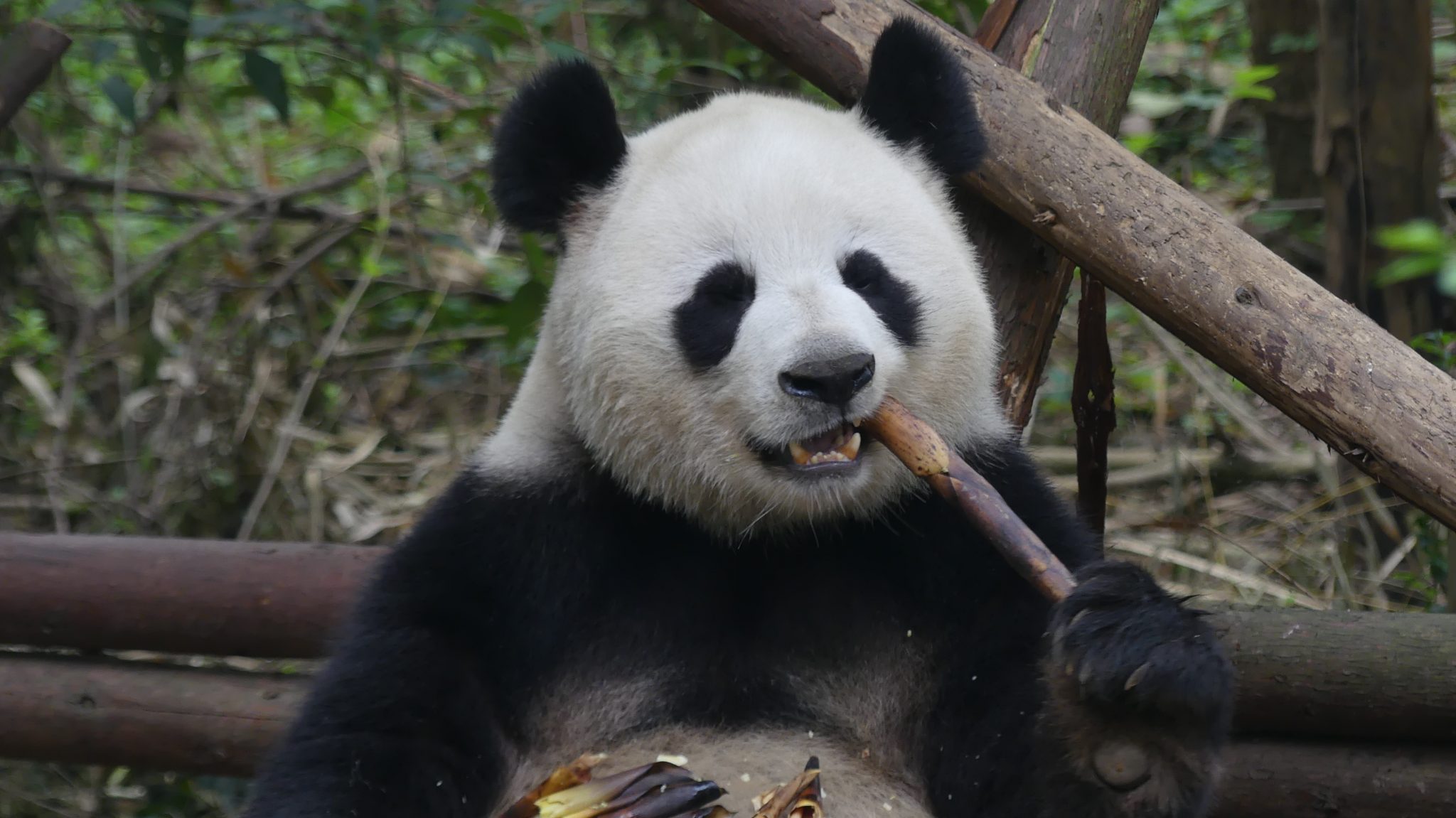 We left the hotel around 7:30 AM by taxi and headed to the Chengdu Research Base of Giant Panda Breeding. Here we saw the nation's treasures and managed to make some videos and photos. After the panda viewing we took the bus to the Wide and Narrow street, Kuanzhaixiangzi, and had free time on our last day. We had dinner together and had an unforgettable last karaoke session to conclude the study trip.
Day 12 | Thursday April 5th 2018
Everyone woke up early and had their last Chinese breakfast. Some people didn't want to say goodbye to Chengdu yet and were very sad to leave. Everyone managed to fit all their stuff into their luggage and the process at the airport went smoothly. At the airport we said goodbye to one of the committee members who was going to stay a few more weeks in China and after a ten hour flight we safely landed in the Netherlands ending an unforgettable study trip experience. Although the trip ended friendships remain forever.