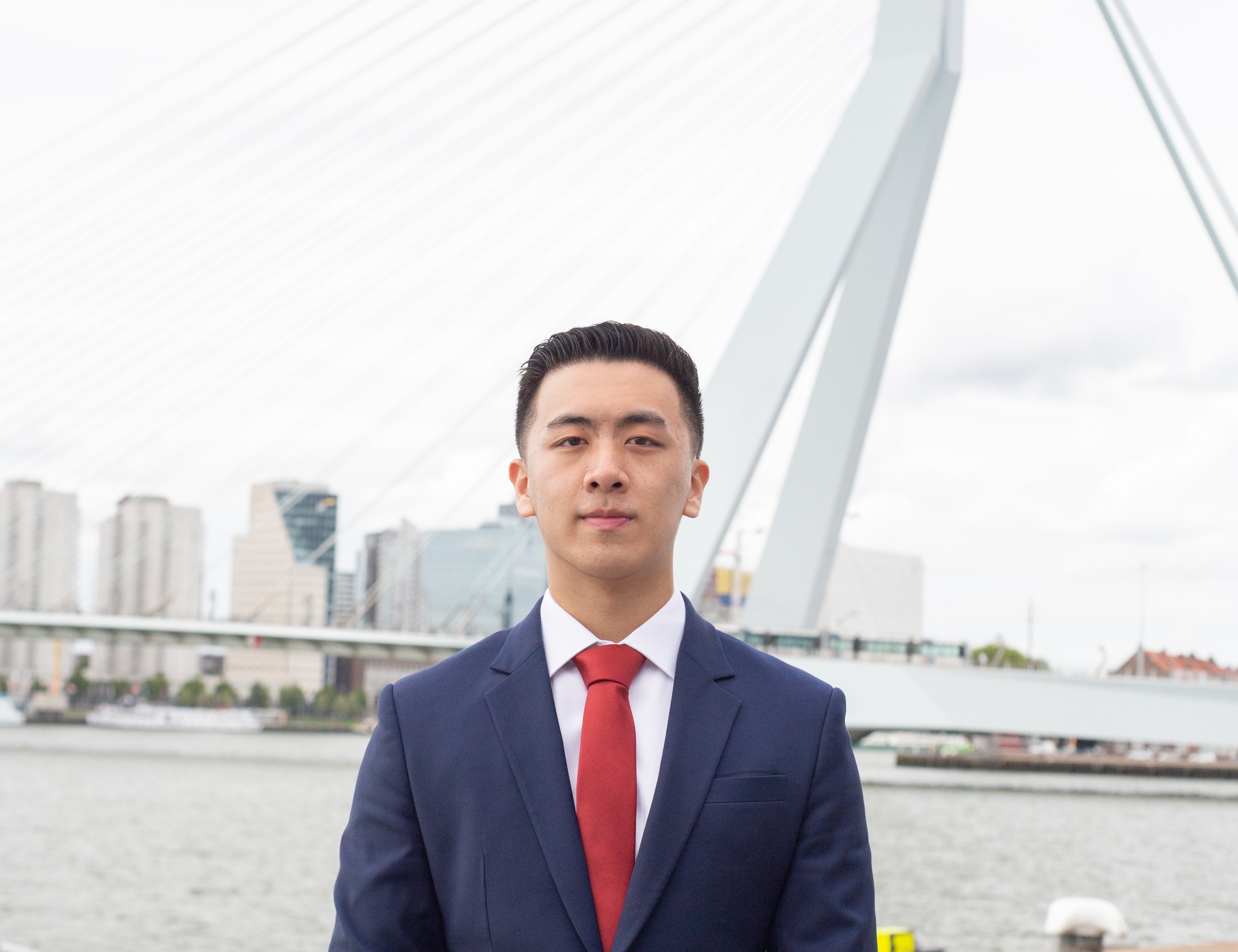 "Being President and doing a board year has been the one crucial step in my life which set the foundation for my future professional career. I have grown immensely in a lot of different aspects by being trained as a continuous all-rounder. The project management, interpersonal and mediation skills will be of extensive value in the following destinations of my life."
Description
The President leads, represents and is end-responsible for the overall growth of CSA-EUR. This means you are able to lead a group of people and motivate them to perform well. General coordinating, and also mediating between stakeholders, are part of your day-to-day operations. Furthermore you are able to maintain a helicopter view of what is going on in the association and find structure and direction, especially during hectic and stressful periods. At both formal and informal events you are ready to approach, and to be approached, by members, companies, and partners. It is therefore essential to have the best interpersonal skills. Additionally, you set and apply a (long-term) strategy for a sustainable growth of CSA-EUR, while juggling between different interests of different stakeholders. All together, you are an all-rounder who knows the optimal strategy, utilises the potential of the association, and takes the end responsibility for a healthy performance of CSA-EUR.
Responsibilities
Leading the association
Representing CSA-EUR to members and partners
Setting strategy for the sustainable growth of CSA-EUR
Maintaining and strengthening the relationship with EUR
Leading the Study Trip Committee
Taking overall responsibility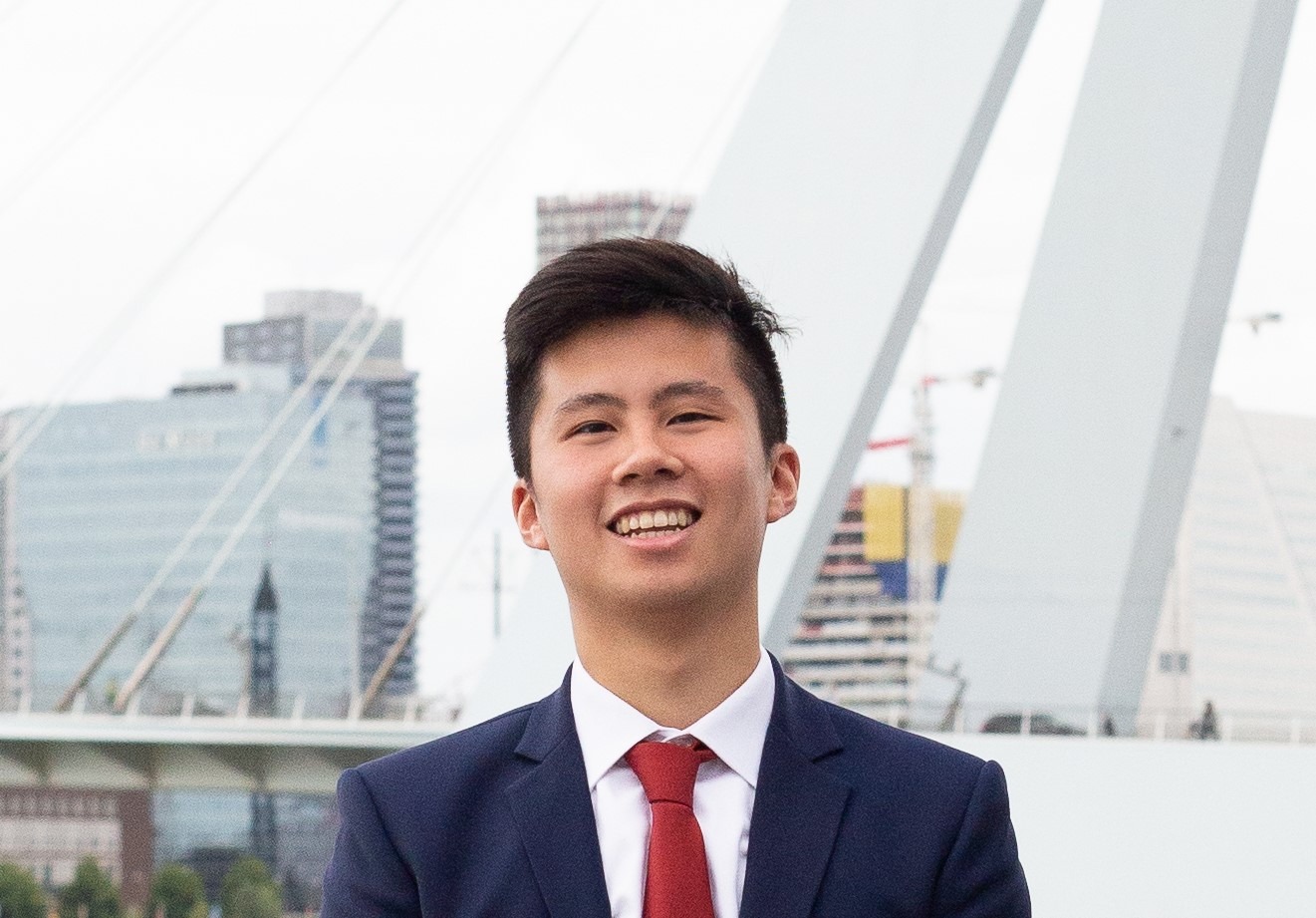 "This board year has been a great experience, I found myself in many different situations that forced me to get out of my comfort zone. It has been a year of learning a lot of different skills and meeting a lot of people. I have had the pleasure of leading two committees and being part of an exceptional board. It has been an extremely fulfilling experience that comes with so much fun. I would definitely recommend it to anyone that is looking to challenge themselves personally and professionally."
Description
As the secretary, your main responsibility is to maintain the relationship with all members and other stakeholders of CSA-EUR. The satisfaction and well-being of the members is your number one priority. You will work closely with the board and assist them where needed to achieve this. The secretary is also responsible to keep everyone updated about the upcoming events and news regarding the association through monthly mailings. Additionally, you will write the minutes of the weekly board meetings and the General Members Assembly. Next to this, you are responsible for organizing culture-related events for the general members. It is your task to bring people together in a fun way while learning more about cultures. Another task of the secretary is to keep the Alumni network alive by attracting them to our alumni-dedicated events. All in all, the diverse responsibilities you have as a secretary makes your role very multifaceted and dynamic.
Responsibilities
Assist the board members
Keep contact with all members of CSA-EUR
Contact person for different stakeholders
Supporting the alumni network
Taking care of the monthly mailings
Writing minutes of board meetings and General Member Assemblies
Leading the Cultural Events Committee & Alumni Committee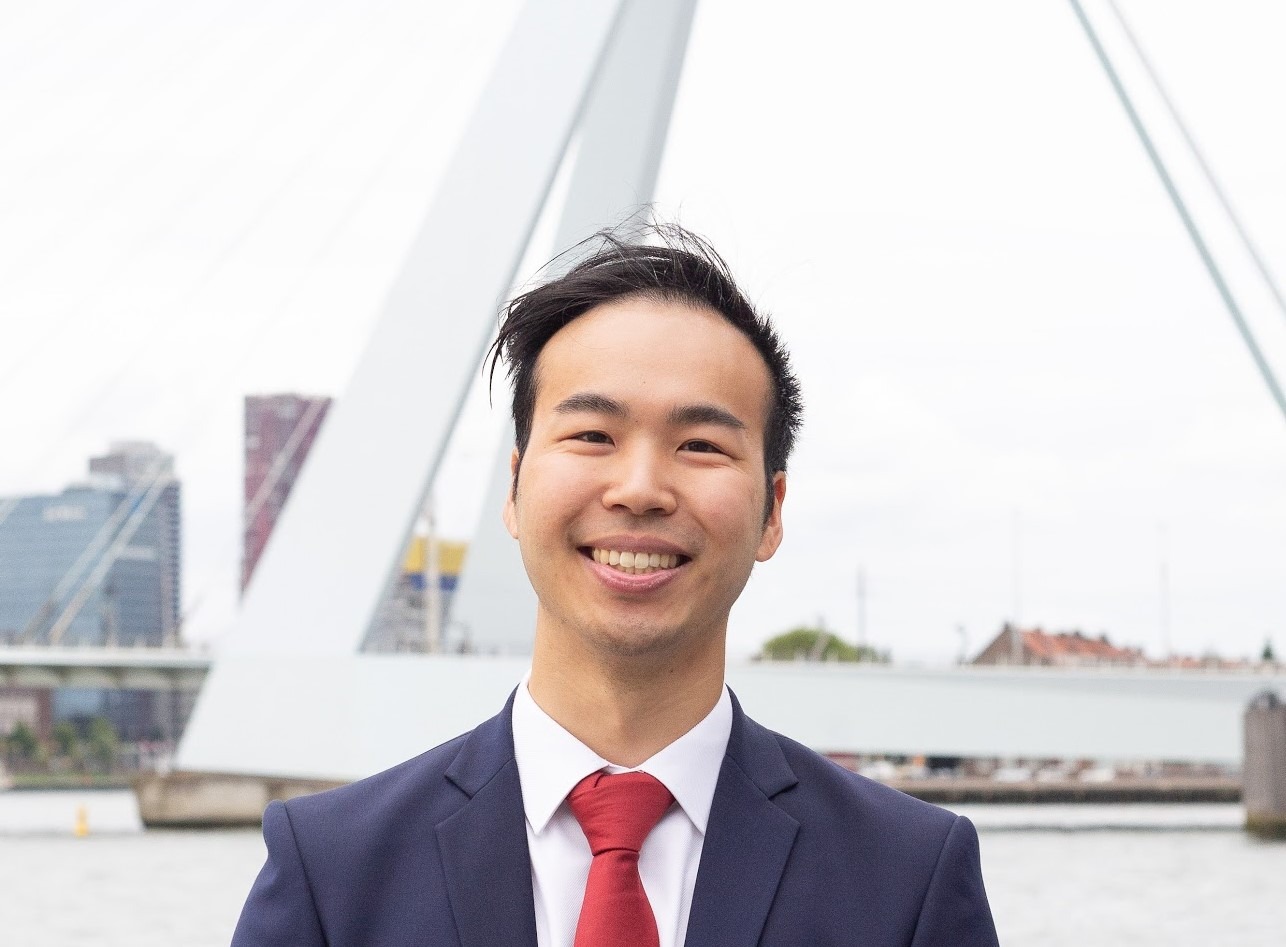 "As the Treasurer of CSA-EUR, this board year was definitely a special year. I definitely learned a lot by being a board member. Especially with the current COVID-19 situation, I learned how to adapt in every situation, think critically, and overcome unexpected hurdles. As the Treasurer, your main responsibility is to oversee the management of the financial affairs of the association. You need to make sure that everything checks out, when it comes to the financials. Even though you will have lots of responsibilities, being a board member definitely has a fun side as well. The bond and memories you create with your own committee members, your other board members and active members will definitely make the experience worthwhile."
Description
As the Treasurer of the CSA-EUR board, it is crucial for you to create a healthy financial environment inside the association. In general, you are responsible for budget allocation, transactions administration and overall financial situation. You are not only in contact with your fellow board members but also with each committee regarding their financial issues. During this year, you need to make sure the whole association is running and growing on the right track. It is also essential for you to make decisions in difficult situations. Besides, you will develop your personal skills during this wonderful year with your board members! Are you up for this challenge?
Responsibilities
Guarantee a healthy financial situation
Create a general budget overview and update it when needed
Financial administrations and policy
Communication between committees regarding their financial situations
Leading the Education Committee
Monitor the CSA-EUR WeChat Page
Commissioner of External Affairs (Vice-President)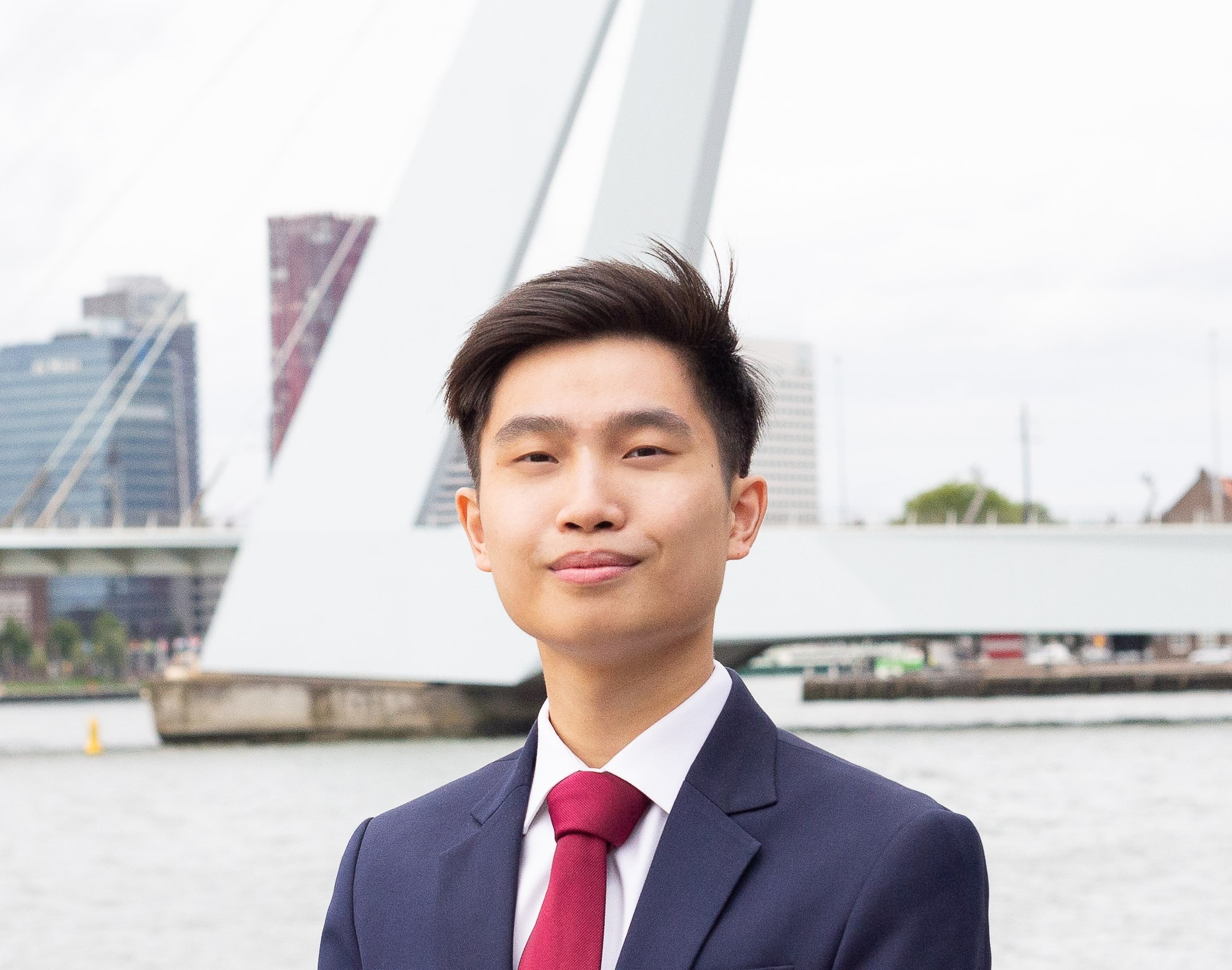 "This board year has been incredible. As the External of CSA-EUR, I had the pleasure to expand my professional network by meeting representatives from renowned companies. Furthermore, the skills gained during the past year, such as negotiation, leadership, and stress management, significantly contributed to my personal and professional development. The most stressful, but absolutely rewarding project, was the first-ever virtual China in Focus Career Days, which was organised successfully together with my Career Events Committee. It is an unforgettable year to look back on."
Description
As the Commissioner of External Affairs of CSA-EUR, you are representing the association in the corporate and academic world. You will work closely with the Board, your Career Events committee members and the external parties: thereby enhancing your team playing skills in a leadership role. Your tasks can be mainly split into three parts. First of all, you are the money-maker of the association. The success of your events is strongly correlated with the acquisition revenue you acquire. Next to this, you are responsible for the China in Focus Career Days and all other career events, ranging from organizing workshops to in-house days. You will need to maintain and expand the network with large multinational companies as well as smaller start-ups. On top of this, as the Vice-President, you are also setting the strategic goals of CSA-EUR and implementing them together with the President and the rest of the board. Creating win-win situations, building long-term relationships and negotiating contracts are top priorities of this challenging and rewarding role.
Responsibilities
Co-developing the long-term strategy and growth policy.
Creating and implementing the acquisition strategy.
Build and maintain long-term relationships with external parties: ranging from big corporate partners to smaller start-ups.
Organizing the biggest Chinese-Dutch recruitment event: China in Focus Career Days.
Arranging workshops and in-house days provided by companies.
Leading the Career Events Committee.
Commissioner of Internal Affairs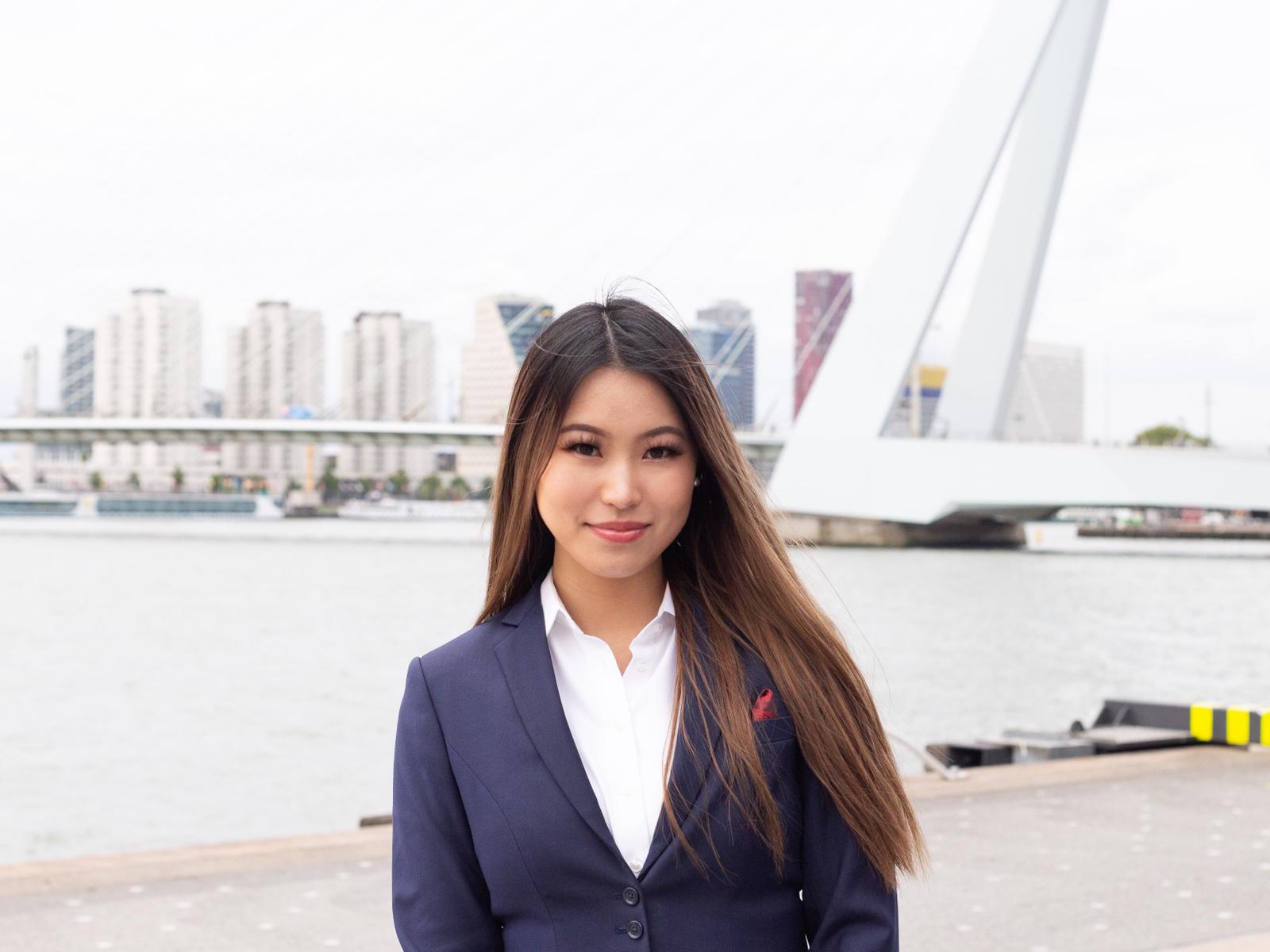 "This Board year has been an amazing experience. As Commissioner of Internal Affairs the social characteristic is very strong and your presence, enthusiasm and communication are of crucial importance. In your role, you will develop and demonstrate great leadership, negotiation and timemanagement skills. Especially through the current pandemic, I have pushed myself and was left with surprising creativity, adaptability and problem-solving skills. Your work will lay the internal foundation that will contribute greatly to CSA-EUR's external successes. Lastly, you might just make some life-long friends along the way!"
Description
In order to make an organization thrive externally, it has to be internally healthy. To maintain and improve the quality of the family-like relationship within CSA-EUR are important attributes to attain a healthy organization. As the largest cultural student association at Erasmus University Rotterdam, CSA-EUR still manages to maintain a family-like feeling amongst its active members, which is a unique and distinctive characteristic of this organization. As Commissioner of Internal Affairs, it is your duty to manage all internal-related activities, such as team buildings, to attain the goal of building a group of enthusiastic, motivated and eager active members. You will act as confidential advisor to all active members and you are the first point of contact in case of internal conflict. Furthermore, you will be in charge of the recruitment of Active and Board members. This entails making a recruitment plan and scheduling interviews. As head of Internal Events Committee, you will form a developmental program for active members to let them grow and find their interests through various internal events while simultaneously letting the members interact and get to know each other better. As head of Social Events Committee, you are responsible for creating events mainly focused for general members and people outside the organization to get to know CSA-EUR better through informal events, parties and other activities.
Responsibilities
Maintain a healthy internal culture
Administer the personal involvement and social development of Active Members
Act as confidential advisor for Active Members
Enforce internal laws and policies
Oversee the recruitment process of board and Active Members
Facilitate communication between Active Members and the Board.
Leading the Internal Events Committee and Social Events Committee
Acquire and maintain relations with new (restaurant) partners and provide a way of communication between these external relations and internal CSA-EUR members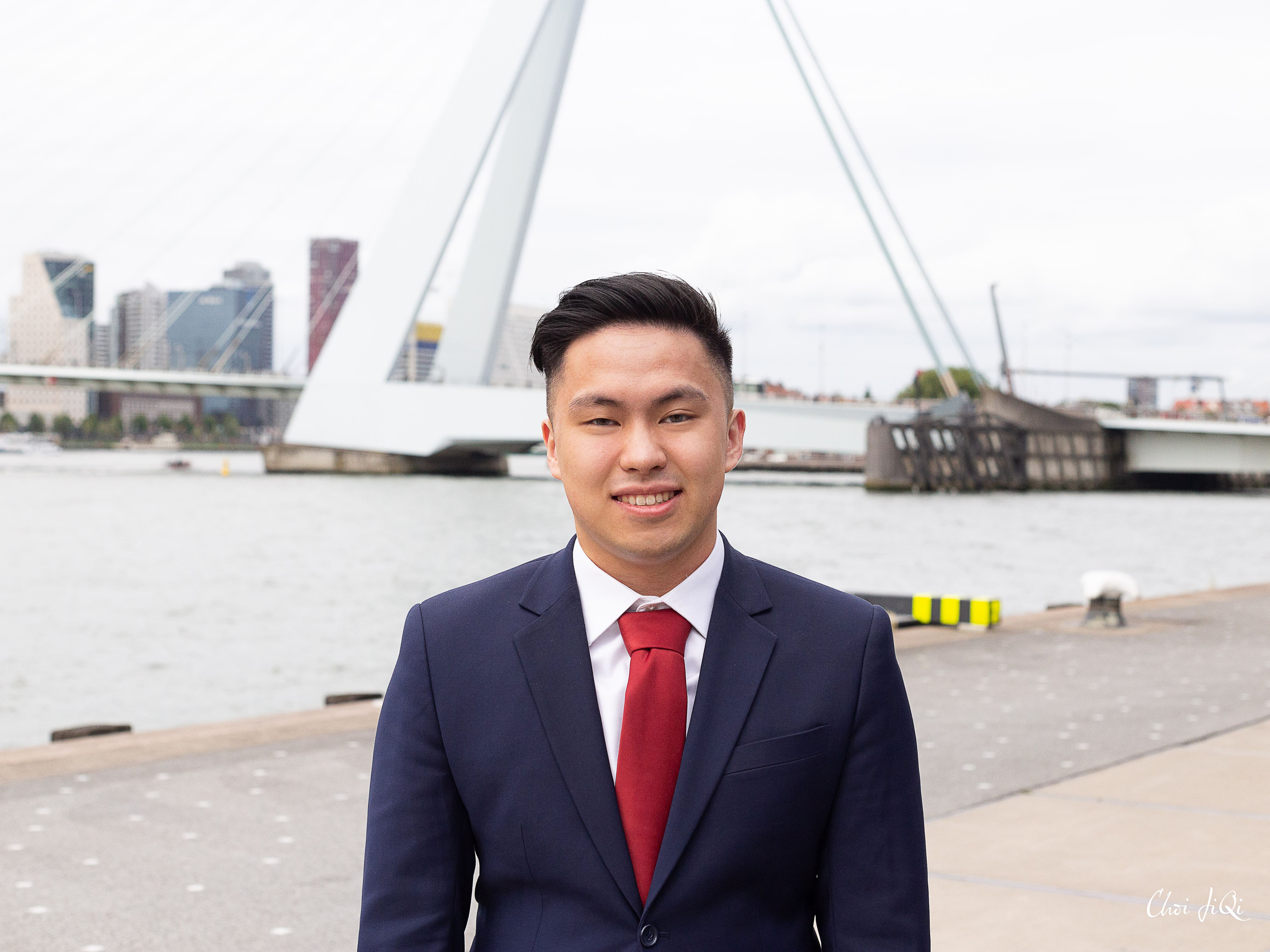 "This board year has been a great learning experience for me. As the Marketing & IT Officer, I am responsible for the public appearance of CSA-EUR on our website, social media channels as well as offline presence. This is definitely no easy task, as you will have many projects going on at the same time which all require your attention. But in the end it's very satisfying to see your ideas come to life."
Description
The Marketing & IT Officer is responsible for the brand perception of CSA-EUR and the goal main is to increase brand awareness through various promotion channels. The duties of a Marketing & IT Officer can be quite diverse, where event promotion is just one element of the job. For the Marketing part, you are in charge of developing and formulating a solid marketing plan/ strategy for CSA-EUR where you plan the direction of all marketing activities. In addition, you are also head of the Marketing Committee, and you have to ensure that all promotional activities for the other committees are executed smoothly. For the IT part, you will be responsible for managing and potentially making additions to the whole IT infrastructure that all the board members and active members will be relying on. That includes but is not limited to: server (website, events system, registration system, membership management system), G Suite (mail, drive). Other key responsibilities include identifying target markets and how to best reach them, the research on external opportunities and the measurement of success, the process of collecting and analysing data (e.g. website analytics), which you can use to think of ways to make your strategy more effective.
Responsibilities
Leadership potential; ability to lead and motivate a team
Being able to keep overview but also giving attention to details
Creative approach
Adobe skills are preferred (Photoshop, Illustrator and InDesign)
Know the basics of WordPress or willing to learn
Proactive and initiative-taking attitude
Excellent communication, organizational and planning skills