Serving as the platform to close the gap between the east and west, organizing cultural events is one of our core activities. Why is culture so important? Culture is important because it influences an individual's life in a variety of ways, including values, views, desires, fears, and worries. In addition, belonging to a culture provides people with a sense of identity, purpose and belonging. Or.. to keep it simple: more sorts of food!
These are some of our events:
Moonfestival

– the first event of the academic year. Each year this special holiday is celebrated with some mooncakes, great drinking deals and some good music!

CSA on ice

– what can be more Dutch than iceskating? People got their feet ready to glide on ice!

Behind the Bao

, Baozi folding workshop – this workshop was organised in collaboration with Bite of Bao, the first restaurant in Rotterdam that specializes in Baozi! In this workshop you could learn the process of Baozi making.

Chinese new year dinner

– the time of the year to eat dinner with family and friends, we enjoyed our Chinese meal with some good stories.

Chinese new year party

in collaboration with ESN – to celebrate Chinese New Year we bundled our powers together with ESN to organise a Chinese New Year Party!

Calligraphy workshop

– the ancient art of calligraphy can be practiced with the help of a lovely teacher who will teach your step by step how to write your name.

Dutch city trip – each year we organise a city trip to a Dutch city for our premium members! This year the destination is still a secret.
Moonfestival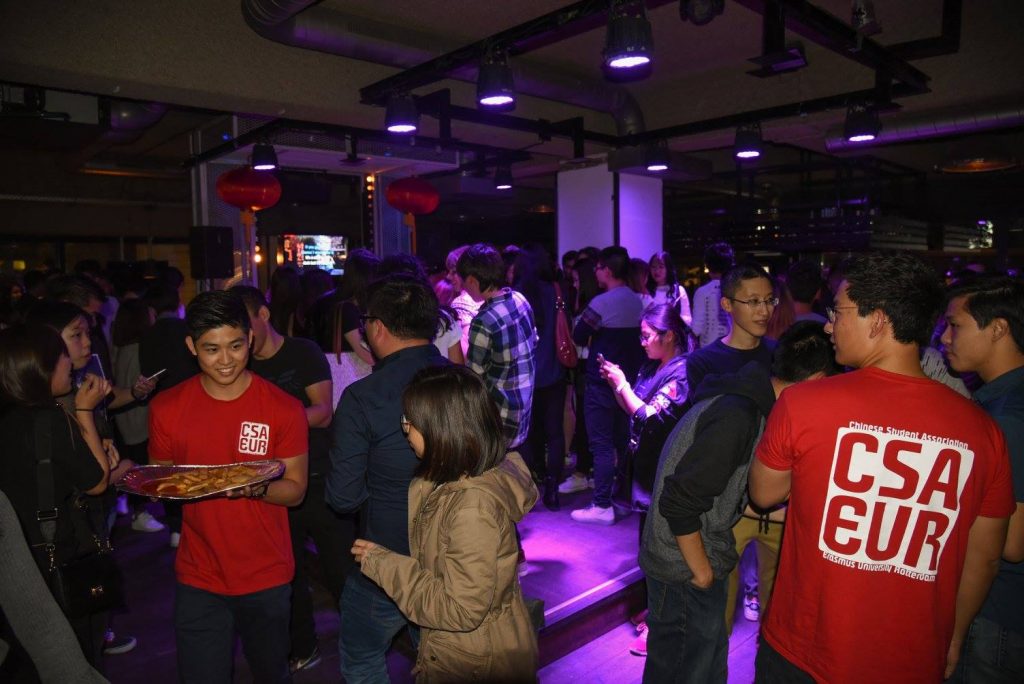 CSA On Ice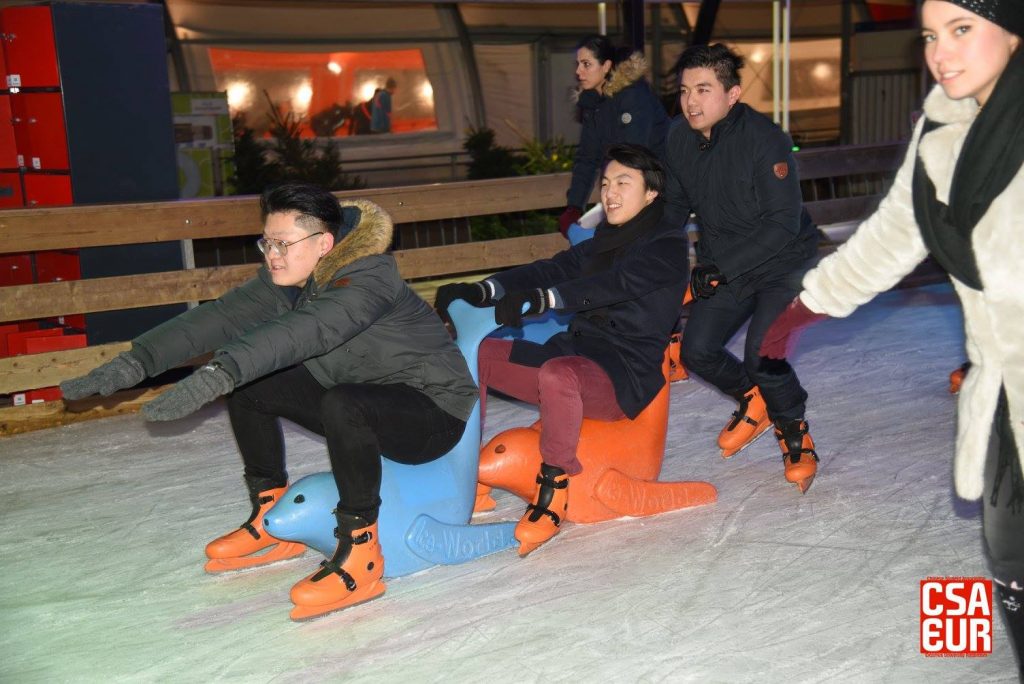 Behind the Bao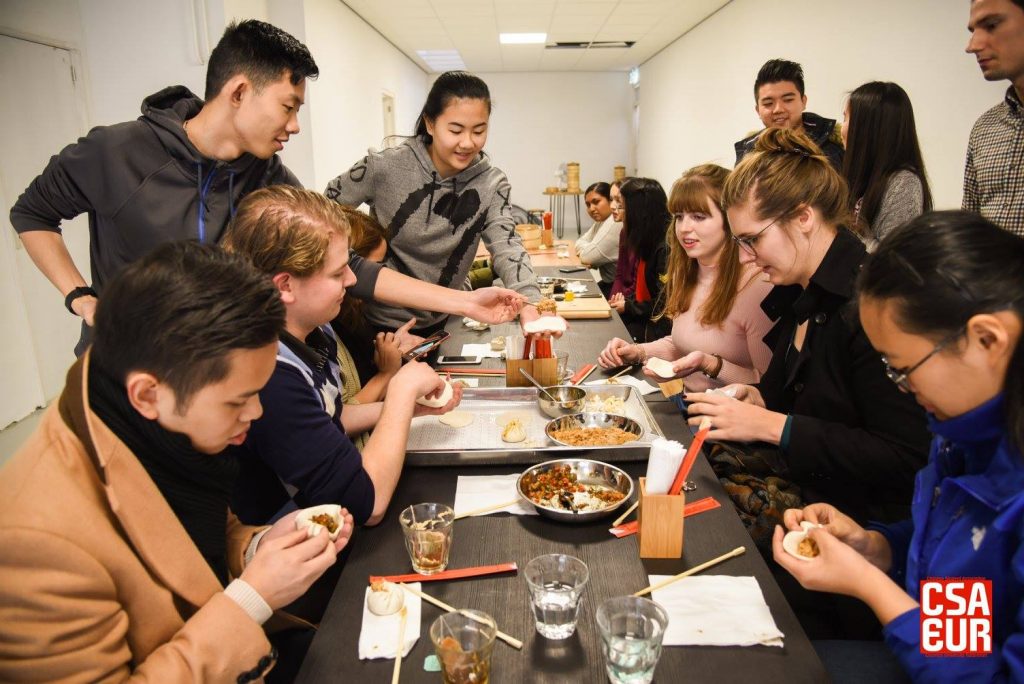 Chinese New Year Dinner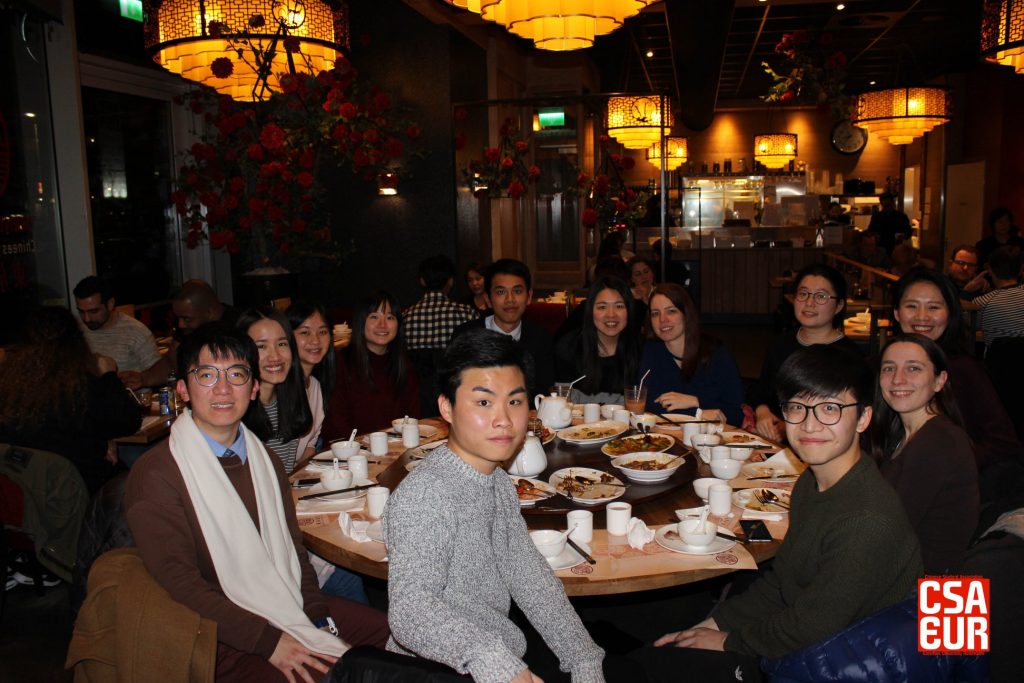 Chinese New Year Party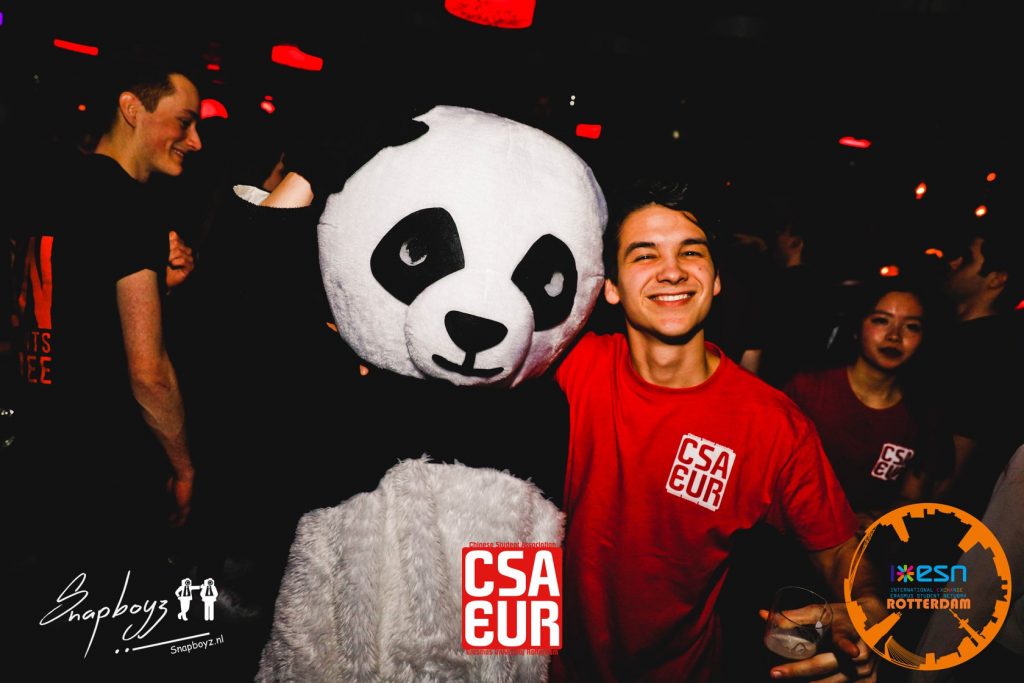 ---
To check out the upcoming events please "click here".
To check out the pictures of past events please "click here".