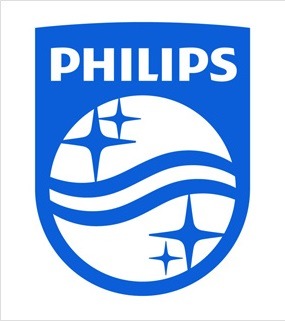 Philips
Company description
This internship is part of a dedicated Marketing Team in the category of Male Grooming within Philips Health Tech, which consists of electric shaving appliances. Philips is a global leader in this category. The upstream marketing team (Customer Marketing Management) is responsible for full proposition development, starting with consumer insight generation, all the way to product development, market launch and life cycle management. In a very dynamic market with a multitude of projects, the team needs support to enable it to focus on the value creation aspect of the role. In order to facilitate this, support is needed to gain efficiencies in several areas of the key responsibilities of the team.
Job description
Duration: 6-9 months, 40 hours a week
Suitable for thesis
Start date early January 2021
Job specification
You will be responsible for:
• Supporting selected projects in Product Development including analysis on consumer and market data, and coordinating selected areas of the project
• Conducting competitor Analysis to support key innovation projects for electric shaving products
• Digital/IoT product development, activation, Digital Go to Market support, Product
• Launch Plans (trade presentations, launch activation activities, online activity…)
• Analysis of Online portfolio and suggest counteractions together with the Market Intelligence team
• Supporting in the creation and follow up of value-added promotions
• Tracking promotion effectiveness – Online effectiveness and Content Management; Improving creation of and setup for online content, analyzing how and where we can improve
Qualifications
• Currently studying towards your Master of science WO (Bsc./Msc.) in: Business Administration/ Business Economics/ Business Management/ Economics/ Marketing
• Strong analytical skills and passion for Marketing
• Excellent knowledge of MS office
• Proactive and solution-oriented
• Good communication skills: ability to inspire people and convey the messages in a convincing manner
• Solid interpersonal skills: ability to work with people of different seniority and backgrounds.
• Able to work in a complex international matrix organization. Hands-on mentality, good in managing projects.
• English fluently (verbal & written)
What do we offer you?
You will be working in an International environment and we offer you an opportunity to get strong exposure to an innovative and consumer oriented company.
Required documents in order for us to continue with your application:
Resume Student registration form (Proof of enrollment at your current education)
Cover Letter informing your availability and outlining your motivation
Please note that in order to be considered for an internship, you need to be registered as a student during the entire internship period. For students outside EU/EER, internship should be compulsory by your education. Formal documentation of which may be requested at any time.
Please note that the contents of our regular internship assignments are not suitable for professionals (and/or MBA students) with professional work experience.
If you're interested, click on Apply!