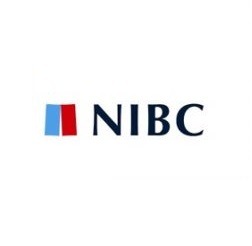 NIBC
Company description
NIBC Bank is a commercial bank in the Netherlands offering corporate and retail banking products and services. The M&A provides financial advice on mergers, acquisitions, disposals, buyouts and corporate development, combining first-class execution expertise with an in-depth understanding of the sector and the challenges our clients face. All this is done in close co-operation with our sector specialists. M&A has been involved in numerous landmark transactions in the past years.
Job description
M&A offers ambitious and talented students in their final year the opportunity of a three-month working internship (there are no possibilities for a graduation internship at M&A). Internships can start throughout the year. As an intern, you will work as part of the M&A deal teams an will be involved in all aspects of our work which allows you to experience various parts of the M&A process including origination and sector coverage as well as the execution of mandates. Your activities will include:
• Conducting valuations and other financial analyses;
• Performing market, industry and company specific analyses;
• Preparing documents for client meetings;
• Assist in the execution of transactions;
• Contribute to internal team meetings.
What do we ask from you?
• Excellent quantitative and analytical skills;
• Outstanding verbal and written communication;
• Good command of the Dutch language;
• Strong drive, ambition and determination;
• Good commercial sense;
• Flexible team player.
Qualifications
• You are currently a Bachelor-3 or Master student;
• Affinity with financial markets and their products;
• Distinctive academic results as well as extra-curricular successes
If you're interested click on Apply!