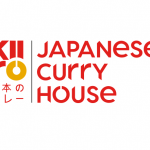 Kiiro
Who are we?
Kiiro Japanese Curry House ("Kiiro") is a Dutch restaurant chain centred around traditional Japanese curries. The first restaurant was opened in the Wijnhaven district of Rotterdam in February 2020. With the aim to eventually expand across the whole country, as of the beginning of 2021, Kiiro will have a second and third location at Rotterdam's Markthal and Foodhallen.
At Kiiro guests have the power themselves: they select their favourite ingredients and create their own Japanese curries. Kiiro means yellow: the colour of turmeric, the most important spice in Japanese curry. The basis of Japanese curry is a thick vegetable broth, with spices like turmeric, cumin, coriander and fenugreek, and veggies like carrot and onion. This sauce, the curry actually, is served with rice and, if you like, a protein of your choice: chicken, beef, pork, tofu or shrimp. Japanese curry can be sweet and mild, or savoury and spicy. It's up to the guest!
What are we looking for?
Kitchen Staff
We are looking for kitchen enthusiasts to strengthen our kitchen teams! Can you work efficiently in a fast-paced team environment? Can you maintain high-quality in stressful situations? Then we are looking for you!
Waiting Staff
We are also looking for enthusiasts to strengthen our waiting teams! Are you enthusiastic with a warm personality and do you have the appearance to represent our brand? Are you organised and can you work both independently and as part of a team? Then we are looking for you!
Your Expectations
• Market conform salary
• Staff meals included
• International team
• Training
• Working at different Kiiro locations
Our Expectations
• Full-time / Part-time
• Flexible working hours
• Education not required
• Kitchen experience not required
• Ever-smiling enthusiasts :)!
How to contact us?
Please contact us directly by e-mail or stop by our location in the Wijnhaven district on Posthoornstraat 524, 3011 WD, Rotterdam. We are looking forward to welcoming you at our curry house!