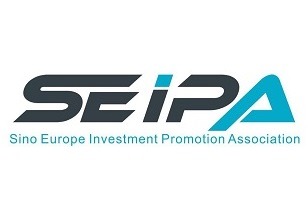 Stichting Sino-European Investment Promotion Agency (SEIPA)
Company description
Stichting Sino-Europe Investment Promotion Association (SEIPA) Rotterdam is the official partner and Benelux representative of China International Investment Promotion Agency (Europe) (CIPA). SEIPA Rotterdam is responsible for conducting investment promotion activities and assists CIPA with a broad scope of operational tasks, specifically on the Benelux market.
Services include promoting and building bilateral investment opportunities, assisting in matchmaking of European and Chinese companies, and providing tailormade assistance regarding logistics and other investment-related projects.
It is our passion to assist our clients by establishing strong overseas connections between China and Europe by offering tangible solutions with regards to service, warehousing and logistics. With this, we deliver results best suited to our client's demands.
Job description
You, as a Marketing & Sales Intern, will be supporting these SEIPA projects in many ways. In a fast-paced, dynamic organization, you will start to develop yourself as a future Marketing and Sales specialist while fine-tuning your knowledge about International Trade between Europe and China! With a broad spectrum of responsibilities, you will be able to gain valuable experience in many different fields of work.
There is not always a ready-made, "one-size fits all" solution, but with your problem-solving skills and out-of-the-box creativity this is no issue for you. Without hesitation, you can keep your focus on what needs to be done without getting cold feet.
Job responsibilities:
• SEIPA Project Support in general (marketing & sales)
• Maintain and update our website and social media channels with interesting content regarding investment and business-related news
• Support marketing campaign planning and execution.
• Content creation for social media posts, promotional emails, blogs, and other marketing collateral.
• Assist in the creation of written, video, and image content for marketing channels.
• Assist in project management, follow-up of projects and sales, arranging and attending calls/meetings with prospects.
• Help establish and develop connections with potential partners
• Quarterly and Project reporting
• Other ad-hoc business activities
What do we ask from you?
• Fluent in written and verbal communication skills in Chinese, excellent written and verbal communication skills in English, Dutch is a plus.
• HBO degree or above preferred to major in Media, Marketing, Law, Economics and Management.
• Fast learning skills and can-do attitude
• Assertive, creative mentality
• Problem-solving: you can quickly get to the core of a problem and address it successfully
• Good time management skills: Organize, plan, prioritize and complete assignments with commitment
• Team-player: you can easily reach and collaborate with colleagues, either helping them out or requesting some assistance.
• Multi-tasks working ability.
• Good command of Microsoft Office tools, Especially MS PowerPoint
What we offer you?
• A comfortable and well-equipped working environment.
• Fast-pace learning opportunities and job upgrade opportunities.
• Work with a dynamic team of professionals.
• Great opportunities to extend your international network
If you are interested, please send your CV and motivation to pm01@seipa.org