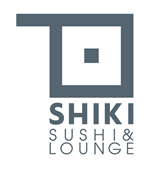 Website Shiki Sushi & Lounge
At our Japanese oriented restaurant Shiki Sushi & Lounge we are searching for enthusiastic, welcoming and friendly waiters and waitresses. Shiki means four seasons in Japanese and our company's main focus is service and quality and giving our guests the "Shiki Experience".
Job Specifications:
With a fine team you will make sure:
Guests will have the "Shiki Experience"
Guests are properly served
Guests never have an empty glass
Guests will enjoy full service
Guests have an unforgettable evening
What do we ask from you:
We are looking for motivated, inquisitive and service-oriented staff with experience or no experience in the hospitality industry. Start times are between 16:30 and 18:00 and end times between 21:00 and 22:30. We are looking for employees that are flexible on working days.
Qualifications:
18 years or older
Work experience (preferred in hospitality) (not required)
Team player
Flexible and eager to learn
Stress resistant
Someone that is available (preferred in weekend)
Type of employment: Fulltime, Part-time, Temporarily, certain period of time, Undetermined time
Fluent in English or Dutch language
What we offer you:
Payment depending on age and skills
Travel costs if necessary
Many hours depending on performance
Internal training
Hospitality knowledge
Internal parties
Work when it suits you (Flexible days)
Are you new in the hospitality industry? We will train you to become a full-fledged waiter!
Conslusion:
Do you want to grow into a young company? Do you want to broaden your knowledge in the hospitality industry? Then you are the ideal candidate!
Send your CV and motivation to ivona@restaurantshiki.nl with reference from CSA-EUR