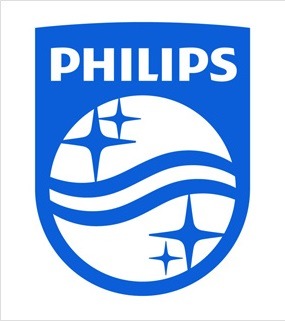 Philips
Company description
Why should you join Philips?
Working at Philips is more than a job. It's a calling to create a healthier society through meaningful work, focused on improving 3 billion lives a year by delivering innovative solutions across the health continuum. Our people experience a variety of unexpected moments when their lives and careers come together in meaningful ways. Learn more by watching this video.
To find out more about what it's like working for Philips at a personal level, visit the Working at Philips page on our career website, where you can read stories from our employee blog. Once there, you can also learn about our recruitment process, or find answers to some of the frequently asked questions.
Job description
In this role, you have the opportunity to:
• Be part of a large scale transformation for the Supply Chain organization within Philips Support the development of digital solutions that enable the improvement of our critical performance indicators, portfolio and funnel management of key initiatives
• Have exposure to different departments of the Supply Chain, working with senior stakeholders and subject matter experts
• Be part of a large scale transformation for the Supply Chain organization in Systems & Med Devices Support the development of a Change Management and Communications Strategy for the top Transform priorities
• Have exposure to different parts of the Supply Chain, working with senior stakeholders Implement communication channels and follow-up ideas to increase adoption and engagement of the new ways of working
Job specification
You are responsible for:
• Supporting the development and programming of digital solutions to automate data collection and analytics of our critical performance indicators
• Designing and improving the Supply Chain Intranet that is used by the overall SC organization
• Designing and maintaining communication channels and platforms (e.g. Microsoft Teams, Sharepoint design/intranet, communications decks, videos, blogs, Newsletter)
• Managing funnel improvement requests with different stakeholders
• Create and implement digital standard work applied in different parts of the organization for different processes with support of Supply Chain Subject Matter Experts
• Working with program leaders and teams in defining communication messaging related to our Transform and Perform priorities and results
• Ensuring follow-up to improvement actions in coordination with Program leaders, Strategic PMO and HR
What do we ask from you?
To succeed in this role, you should have the following skills and experience:

• Bachelor's degree in Communications or related field
• Excellent English skills (both written and verbal)
• Confident in working with senior stakeholders experience in a multinational company/environment preferable
• Skills related to Share point design, use of collaborative platforms (e.g. Microsoft Teams), Video Editing and Web design preferable
• Strong communication skills (oral, written) and conceptual thinking Creative, organized, committed to deadlines, self-driven, eager to learn and to challenge status quo
Qualifications
Please note:
This Internship Assignment is not suitable to combine with your graduation or thesis. We require a 40 hours per week presence to work on this internship assignment.
Required documents in order for us to continue with your application:
Resume
•  Proof of university enrollment covering full internship period
•  Please note that in order to be considered for an internship, you need to be registered as a student during the entire internship period. Formal documentation of which may be requested at any time. Students from outside the
•  EU need to fill in an NUFFIC agreement, which needs to be signed by the student and the university.
Please note that the contents of our regular internship assignments are not suitable for professionals (and/or MBA students) with professional work experience.
What we offer you?
In return, we offer you
•  The opportunity to implement solutions that add value to our strategic performance and transformation priorities
•  A deeper understanding of an End2End organization like our Integrated Supply Chain
•  Experience in a top international company.
•  The opportunity to implement your creative ideas as part of a global comms strategy and impact and influence the adoption of new ways of working of our SC community
If you're interested, click on Apply!