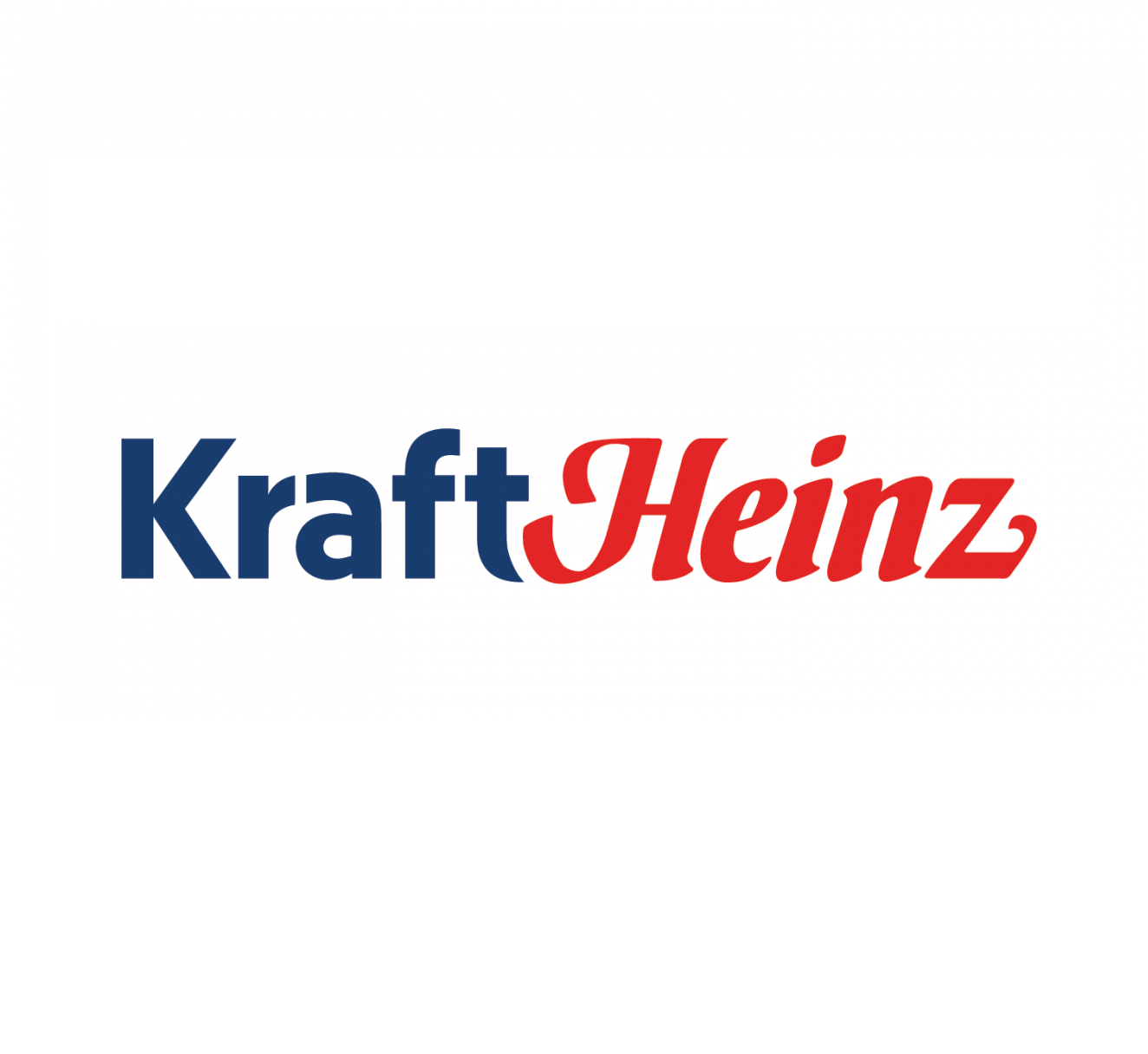 Kraft Heinz Company
Company description
As one of the world's largest food and beverage companies, we are proud to spark joy around mealtimes with a global portfolio of more than 200 brands. Some are iconic brands like Philadelphia Cream Cheese, Kraft Peanut Butter, Kraft Dinner and Heinz Ketchup. Others are fast-growing new sensations that defy the status quo like CRAVE. No matter the brand, we are united under one vision To Be the Best Food Company, Growing a Better World. Bringing this vision to life are our 36,000+ teammates around the world, making food people love.
Together, we help provide meals to those in need through our global partnership and commitment with Rise Against Hunger. And we also stand committed to sustainability, and the health of our planet and its people.
Every day, we are transforming the food industry with bold thinking and unprecedented results. If you're passionate like us – and ready to create the future, build on a storied legacy, and participate as a conscientious global citizen – there's one thing to do join us.
Our Culture of Ownership, Meritocracy and Collaboration
We're not afraid to think differently. Embrace new ideas. Dream big. It all comes down to the way we empower our people to own their work. It's true Our employees are our competitive advantage.
As part of the Kraft Heinz family you're supported to grow and achieve. You're recognized and rewarded for outstanding performance at every level. You're given the opportunity to leave your mark and build legacies. But you won't do it alone. This is where our values and teamwork thrives and collaborative spirit fuels every day.
Job description
Program details
· Program Start Date: September 2021
· Duration: 12-month program
· Contract: permanent contract from the start of the trainee program
· Business Function: Sales- Marketing- Finance- Operations- People & Performance
For a place in our Amsterdam – Milan – Paris – Madrid – Dusseldorf office apply from October 2020 here.
If you are interested in one of our other Trainee locations: London – Dublin – Moscow – Warsaw or Dubai check out our website.
Applications China- Australia- New Zealand open January 2021!
NOTE: Working rights in at least one of the countries you are applying for are required.
Kraft Heinz Vision
At Kraft Heinz- our vision is to sustainably grow by delighting more consumers globally. To be #1 in taste elevation by making life delicious. Like our passion for developing great foods- we are also dedicated to the development of great leaders. The Kraft Heinz International Management Trainee Program (IMTP) is a highly competitive development program for candidates seeking an exciting leadership career with Kraft Heinz.
Job specifications
The Kraft Heinz International Trainee Program:
Our 12-month immersive program will develop you into a future leader of our company. The program is designed for top talent who seek a performance-based culture that is built on meritocracy- ambition- hard-work and passion.
During our 12-month program you will join a class of other ambitious Trainees to learn directly from Kraft Heinz leaders- travel to all areas of our organization to see exactly how the Heinz ketchup gets made and have multiple opportunities to work directly in our business. As a Kraft Heinz Trainee you will be adding value as a full-time employee from day one; doing real work and delivering real results.
Your journey will start with a functional bootcamp – you will get a hands-on induction into all the different functions to accrue the experiences you will need to be successful as a future leader within Kraft Heinz. This is followed by a field sales placement to get to know our consumer as we are consumer obsessed. During the program you will experience two rotations in our business. At the conclusion of the 12-month program, Kraft Heinz Trainees will be placed into functions across our company where they can add immediate value.
What do we ask for you?
• University Bachelor degree.
• Graduated on or after 2020 from any discipline
• Max. working experience: 1 year after graduation
• Good knowledge of the English language
• Ability and willingness to relocate
• Impressive extra-curriculars
• Valid working rights for the country you are applying for are required
Qualifications
What we are looking for in our talent:
• You are consumer obsessed
• You dare to do better every day
• You champion great people
• You demand diversity
• You do the right thing
• You own it
What we offer you?
• Permanent contract at the start of the Trainee Program
• Intensive training and exposure to different Business Units
• Business support and mentorship throughout the program
• Highly competitive benefits
If you're interested, click on Apply!