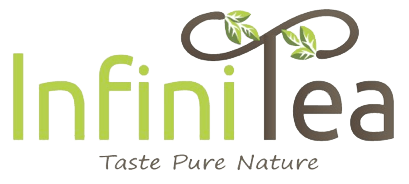 Infinitea
InfiniTea is a young dynamic tea company that is specialized in premium quality loose tea leafs, matcha drinks, chai latte's, ice tea's and many more Delicious Tea Drinks. Visit their Tea bar at the Rotterdam Markthal and:
Enjoy a 15% discount on all the Tea drinks
Ask for their loyalty card and stamp up for a free Tea drink!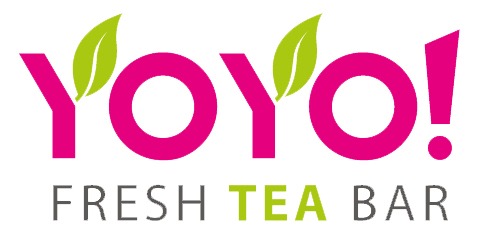 YoYo! Fresh Tea Bar
Clean, stylish and modern in a friendly atmosphere. Bubble Tea was never served like this before.
Enjoy a 10% discount at YoYo Tea with the CSA membership card!
Dim Sum Hero
Come to the Markthal and enjoy some Asian streetfood. Ha Kau, Siu Mai, Tsa Sieuw Bapao, dim sum it is.
Enjoy 10% discount every day!

Umami Restaurant
Umami is a well known asian fusion restaurant, with 7 restaurants. Enjoy a classic 3 course meal, the unique shared dining concept, or enjoy the a la carte menu here now in Rotterdam with discount!
Enjoy a 10% discount at UMAMI with the CSA membership card!
Escape010
Escape010 offers you and your friends an exciting adventure. You will be locked up inside a room. By solving puzzles, making flawless deductions and most of all working together as a team it is your goal to escape the room within 60 minutes.
As a CSA member you will be able to enjoy a 25% discount!
Flower Burger
The first Flower Burger has opened in Rotterdam! Here you can eat 100% homemade vegetable burgers of high quality, served in every colour of the rainbow. The great classic burgers of the menu will go side by side with the limited editions. The mission of the Flower Burger team is to work with passion, with respect for nature, while spreading a happy-feeling.
Enjoy a 10% discount at Flower Burger with the CSA membership card, every day!
Drinks are excluded. No discount in combination with other offers.
https://www.flowerburger.it/where-we-are-our-stores/flower-burger-rotterdam/?lang=en/
Noo.Me
At Noo.Me you can enjoy a healthy and delicious lunch or diner with great service, knowledgeable staff and a great atmosphere. Noo.Me is mostly known for their home-made bouillons which serve as the basis for their infamous noodle soups with all types of noodles. They also offer Asian Bites, Dim sum, Sweet Endings and regularly add new and improved home-made Noo.Me dishes and specials of the week.
Enjoy a 20% discount at Noo.Me with the CSA membership card on Monday, Tuesday, and Thursday and a 10% discount on Friday, Saturday, and Sunday.
Drinks are excluded. Discount does not hold in combination with other offers.
pm2am Student Trips
pm2am -Student Trips organizes trips for students who want to discover the beauty of Europe. Travel comfortably while encountering new people and places! Their friendly team leaders are always there to answer your questions and/or help you with any information you need. These trips will be the highlight of your time studying (abroad), so don't miss out!
Enjoy a 10% discount on ALL TRIPS(!!) with the code CSA_1819
Maki & More
Maki & More is a new sushi takeaway place in Berkel Westpolder. For more than 25 years, Maki & More has been committed to providing the best culinary experience. Started as a well-known Chinese-Indian restaurant, they now focus on making the tastiest sushi from the best ingredients. Every day in the afternoon fresh fish is cut and sushi rice is cooked and flavored for the best result. To make your wait for the freshly made sushi more pleasant, Maki & More has furnished a cozy living room with comfortable chairs and a cup of coffee or tea!
As a CSA-EUR member, you will receive a 15% discount. Enjoy!
https://makiandmore.nl/
The Poké Box
Poké is the Hawaiian verb for "to slice or cut" – refers to any raw fish that has been cut into cubes. Think of it as deconstructed sushi in a bowl. Not a fan of raw fish? The Poké Box also offers shrimp, chicken or tofu. The result is a Poké Box filled with endless combinations of healthy proteins, refreshing salads, homemade sauces, and crunchy toppings. Working with Schmidt Zeevis, The Poké Box is proud to use the freshest seafood and locally sourced ingredients.
Enjoy a 10% discount with the CSA membership card!
Frietboutique
Visit Frietboutique at Witte de Withstraat in Rotterdam! The most delicious, crispy, and fresh fries for everyone, that is what Sammy and Pebbles stand for. To make the best fries, the potatoes come fresh daily and are lovingly washed, polished and cut to the right size. They are then pre-baked at low temperature to be cooked to a perfection, golden brown and, above all, crispy, to a high temperature, sauce added, ENJOY! The peel stays nice to sit around the potato because it peels, and in addition, it is full of vitamins, a nice advantage! For the best fresh fries in Amsterdam and Rotterdam, you are at the right place at Frietboutique.
OTHER GUILTY PLEASURES
In Amsterdam, Frietboutique also serves the classic shrimp croquette from Holtkamp and a hearty beef croquette from Oma Bobs. Is the water already running into your mouth? Beautiful! Because do not forget the perfect cheese croquettes from Van der Linde! In Rotterdam, you can enjoy the Oude Kaaskroket from confectioner Van der Heijden or the MRIJ croquette from Piet van den Berg, the most famous butcher in the Netherlands!
Curious what Frietboutique all has? Check the menu and choose your favorite! We tighten the fry!
Enjoy a 10% discount with the CSA membership card! (No discount in combination with other offers)
wagamama
Pan-asian Japanese restaurant wagama believes in the philosophy of kaizen, which means 'good change'. Kaizen shapes every dish they create, and pushes them to find better ways in all that they do. Inspired by fast-paced, japanese ramen bars and a celebration of asian food, wagama opened its door in 1992. They set out to create a unique way of wating, bringing the fresh, nourishing flavours of asia to all.
As a CSA-EUR member you will receive 20% discount every day. Drinks are excluded.
De Nieuwe Chinese Muur
By visiting De Nieuwe Chinese Muur you have chosen to indulge your inner-epicurean and your senses to new textures and flavours in an unprecedented way. You have therefore been warned. DNCM compiles their menu with care, with an East meets West orientation. You will discover well-known and lesser-known dishes with one thing in common: they are prepared by top chefs who choose their ingredients with care.
See you soon!
You will receive 10% discount every day, both on food and drinks.
http://www.denieuwechinesemuur.nl/
Shiki Sushi
Shiki Sushi Lounge
By entering this japanese all-you-can-eat restaurant, you will be taken into an extraordinary VIP experience. It is a place where dynamism, innovation, atmosphere, experience and style are central. The combination of music, sushi and cocktails creates an unforgettable experience. Shiki Sushi Lounge has one of the most extravagant cocktail-bars of Rotterdam. Take your date, or your friends there for an unforgettable evening!
CSA-EUR members receive 10% discount on the unlimited Japanese dining menu. Drinks are excluded, therefore, remember to take with you your free sake shot voucher!*
*Voucher can be picked up at the CSA-EUR PT-068  office and can be found in your goodiebag as well.
China Times
CSA covers a page in the China Times Special Edition Magazine.
Hutong School Hangzhou
Founded in 2005, Hutong School is the leading Mandarin course and internship provider for international students in China. We currently have more than 10 offices all over the world and last year we opened a new branch in the city of 

Hangzhou, China. 
Our core offer includes high-quality Mandarin lessons with professional teachers and internship 

positions at top 50 Chinese companies like Tencent, Alibaba, Netease, and Transfar Group, as well as international 

companies like Mercedes-Benz, Sheraton, and Hyatt. We arrange everything from your VISA to accommodation and cultural activities. If interested in an internship position, check out the job listings and send an email to [email protected]
CSA-EUR members receive 15% discount on the language courses and internships provided by us in Hangzhou! 
Come to China and enhance your Chinese language to a new level!