March, 2014
If you have missed our study trip in 2013, you should not miss our study trip in 2014 because it is going to be more serious-fun!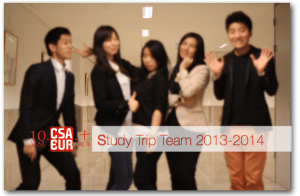 Billy Shen: I am the head of the Study Trip 2014. I will make sure that you will fall in love with Shanghai after the study trip, or even before.
Kachu Man: I am the president of CSA-EUR. I will share with you the great experiences I had in Shanghai. However, you will have to be patient with my long stories.
Lena Chou: I am part of the study trip project. I am in charge of activities, and my job is to make sure you will get an unforgettable experience in Shanghai.
Xie Pu: I am in charge of university visits, my job is to make sure our presentations to local universities go smoothy.
Yung-long Hu: I am in charge of the company visits and I will help you gain some valuable insights in the Shanghai corporate culture. If you are still able to, after last night.
Sponsored by

Activities

As ambassadors of RSM, we will visit the best universities in Shanghai. During the visit each of us will get to know how the students there study and live, in the meantime we will have the opportunity to share with them our study and life in Rotterdam.

What is HUAWEI's secret of strongly going global? During our study trip to Shanghai, we will visit HUAWEI's technology center and uncover the secret. More than that, we will visit other interesting companies that have a global presence.

As guests invited by the Dutch Consulate Shanghai, we will visit the consulates and have a drink with them after learning how they have supported Dutch companies in developing in the Chinese market.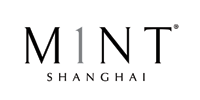 Shanghai has a totally different dynamics, which has a strong impact on the regional bars and clubs. Many people say MINT is the best club in Shanghai, but we will find out.
Costs
To participate in our Study Trip 2014, you will need to pay 750 Euro. The total costs per person are higher than 750 Euro. CSA will cover the rest of the costs by raising funds and receiving sponsorship fee. The 750 Euro will cover your return flight to Shanghai, accommodation in China, most of the transport costs in China, and some of the group activities costs.
Time
We will take off on March 20, 2014 (Thursday) and fly back on March 29, 2014 (Saturday).
To Apply
Send your CV and Motivation Letter to ir@csa-eur.nl. We will then arrange an interview with you at our office N3-07 at the Erasmus University. Please keep your motivation letter short but to the point (about 1 A4, Font Arial; Size 10; Line Spacing 1,5 lines)
You can submit your application from now till January the 24th, 2014. We may hold your application until we have received all those submitted by the deadline. We aim to inform you of our decision as quickly as possible, but you may  not receive a decision until the end of the deadline.
Please Note | Applications are accepted on a rolling basis until full.
Applications received after the deadline will be considered on an individual basis. However, to ensure that your application receives full and equal consideration with others, you should comply and apply by the deadlines.