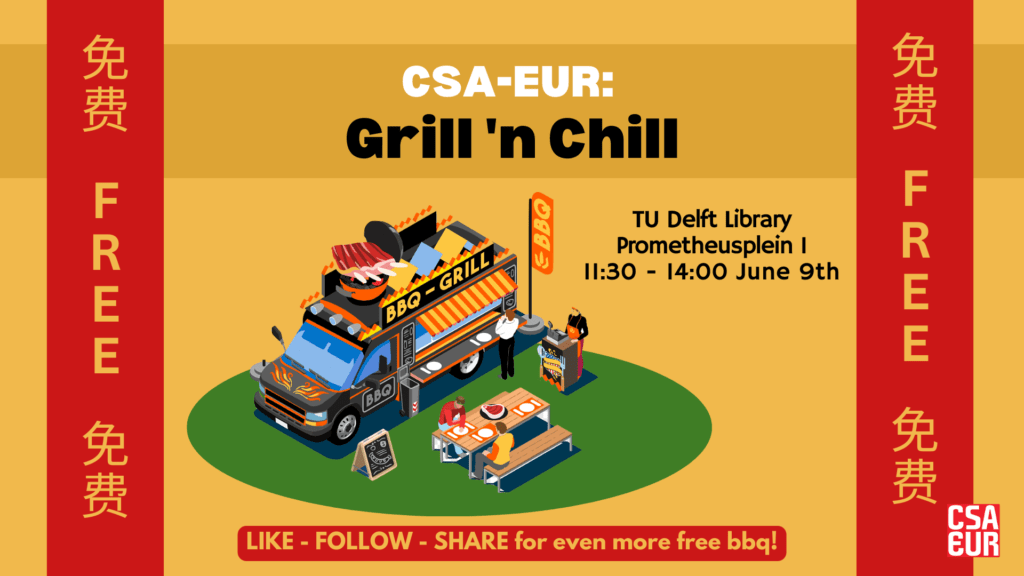 [Sold Out] CSA-EUR: Grill 'n Chill
Are your studies 🎓 tiring you out? Are they also making you hungry? Does studying make you crave bbq 🍖? But are you too broke to go to have a bbq with your friends yourself? Then don't you worry, for CSA has your back 😉! To properly end this academic year and thank Delft's enthusiasm 🤗 towards CSA's Delft events, we are hosting a free barbeque! Everyone (including non-members! :D) can come to get some free barbeque 🔥! To get even more food you can follow CSA, like and share this post (show evidence 🧾) and sign up as a member 🆔! Come before everything is sold out 👋!
🗓: Friday June 9th
🕛: 11:30 – 14:00
📍: TU Delft Library – Prometheusplein 1
💵 Price: Free!