Job Hunting Workshop
How to stand out in a time of crisis and job scarcity?
During this workshop, you will learn how to sharpen your job hunting skills and learn interview tricks to catch your dream job. Our professionals will teach you all the ins and outs and provide specific advice on how to get into Shell, Philips, ITPreneurs, and KPMG. Lastly, you will gain critical insights about the Dutch labour market and how to navigate the current disrupted job market.
Sign up now through tinyurl.com/csaeurjob
There are limited spots available, so don't miss out and secure your dream job today!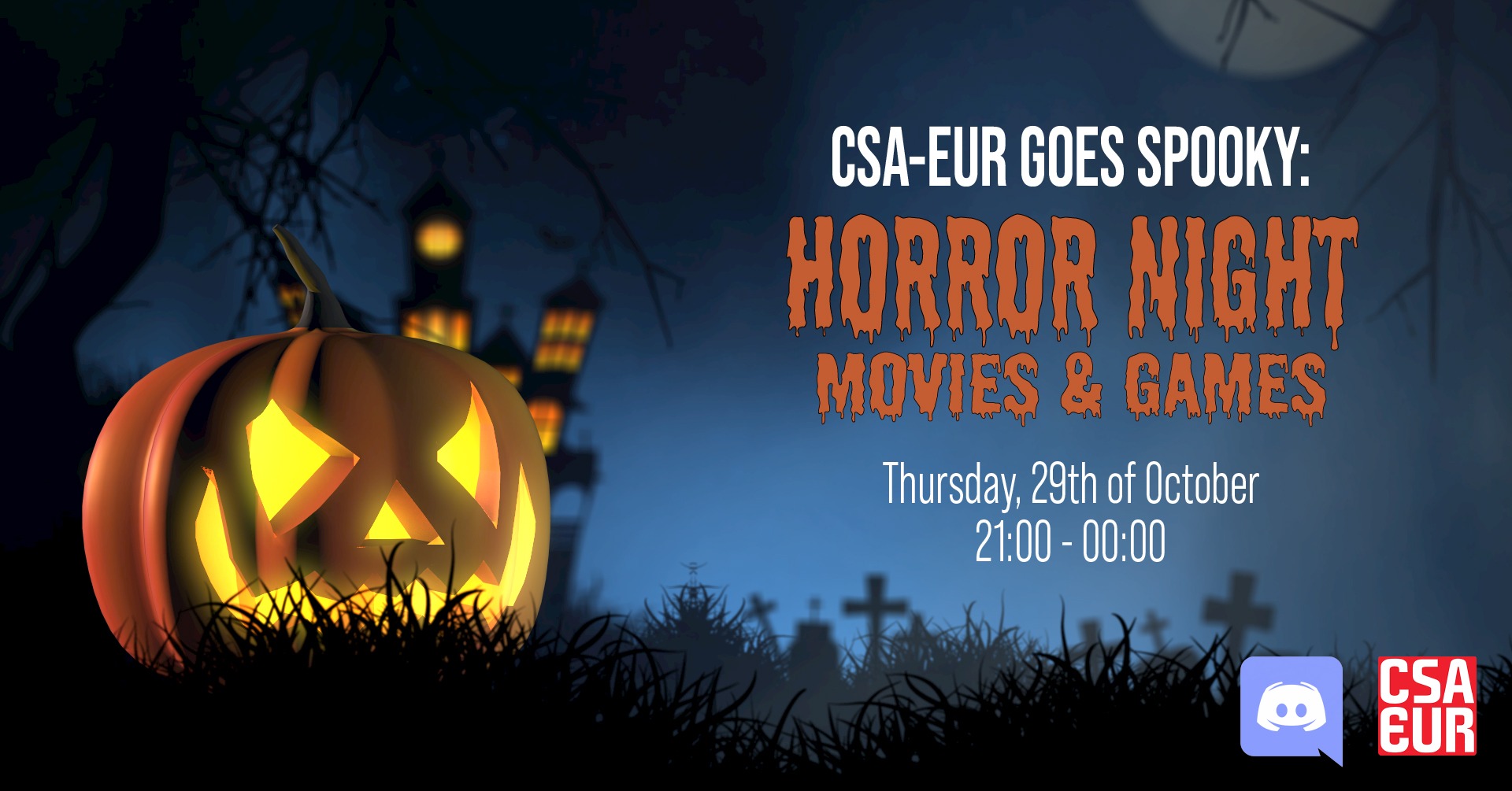 CSA-EUR GOES SPOOKY 👻
Are you in for a petrifying experience this Halloween? Are you ready for the jump scares while we deliver the scariest event of your life?
Then, CSA-EUR would like to invite you to our spooktecular online HORROR GAMES and HALLOWEEN MOVIE NIGHT! 👻🤡🎃
We will provide a carousel full of terror, with many movie and game options! ✨
Do you think you have the guts to play? Then take the challenge to play a horror game for yourself or watch along with other horror enthusiasts while they stream their interactive gameplay, so you can make choices together to survive until the end… or NOT.
📍CSA-EUR discord channel (https://discord.gg/kxPmBun)
Remember to always stay alert because you never know what's coming for you 👻