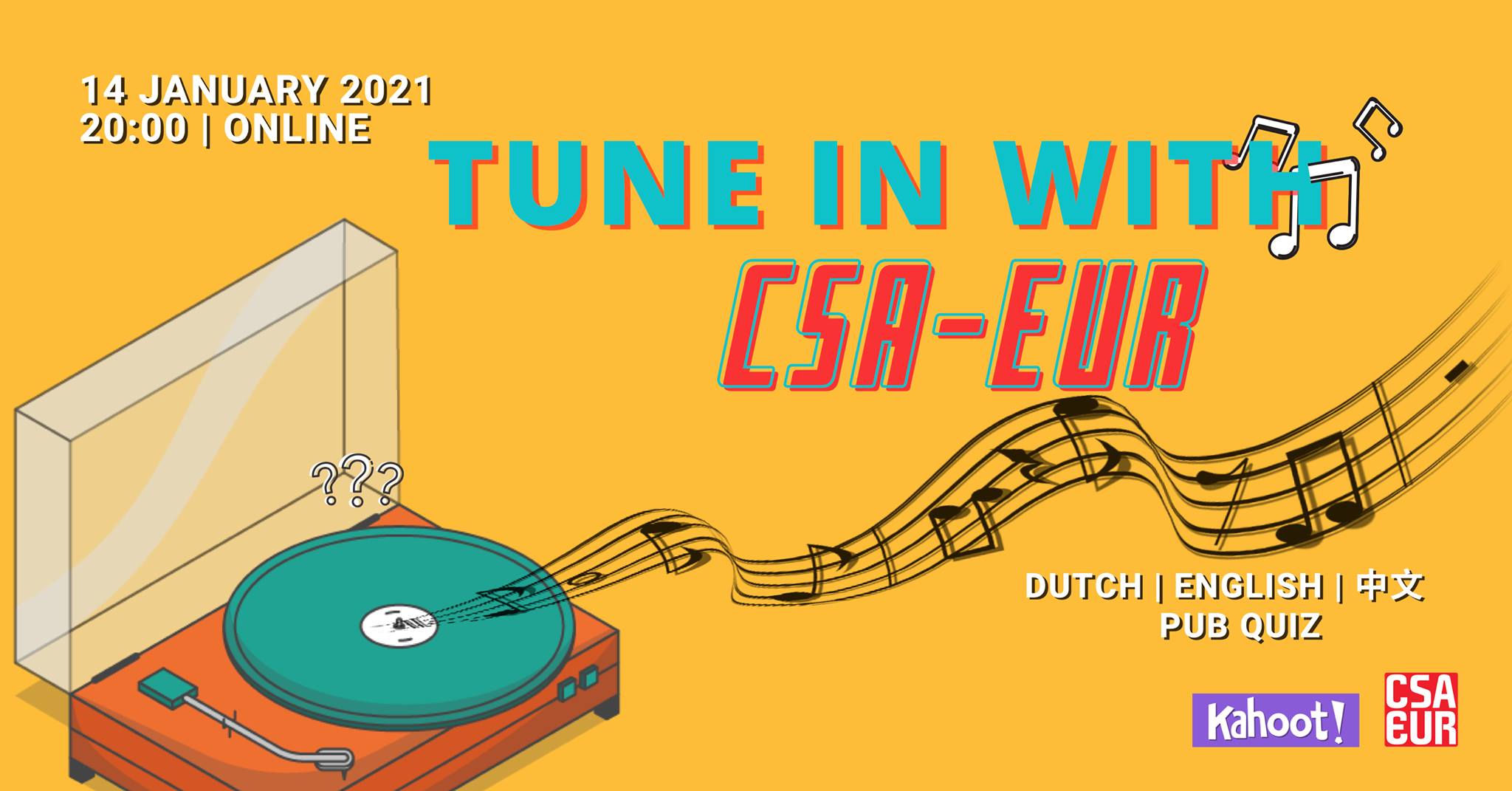 🎧🎵 Tune in with CSA-EUR! 🎵🎧
Are you *that* friend who's listening to music 24/7 and can recognise any song in an instant? Tune in with CSA-EUR 🔈 and prove it!
Challenge other participants alone or with a friend in this fun and FREE online bingo & musical quiz🎤 to win the title of Music Master. What do you know about the Chinese, Dutch and English songs?
And of course prizes🏆 will be involved, so you can even snatch a CSA-EUR goodie bag in the process 🤩. To make it more exciting, there will be a grand prize announced on the 6th of January. Stay tuned!
You still think this'll be too easy? Guess you'll have to participate to find out because it might be more difficult than you think.. Sign up link: https://csa-eur.nl/clickme/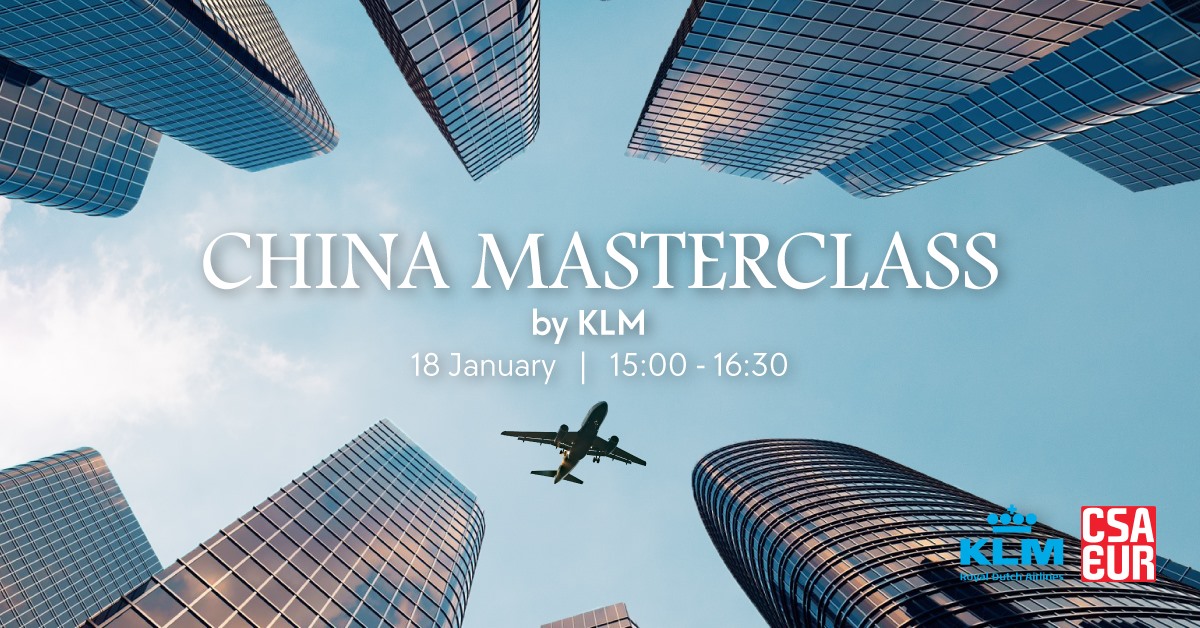 China Masterclass by KLM
Are you interested in Chinese business and culture? Then join our China Masterclass, given by Marvin Burchartz, Intercultural Business Consultant China at KLM with over 13 years of experience!
You will enjoy an insightful presentation, after which you will brainstorm about how to act in different scenarios, using the knowledge from the presentation. These scenarios are placed in a business context, but will be tackled from a cultural perspective. They include negotiation, decision-making, maintaining relations, and more! Sign up link: https://csa-eur.nl/clickme/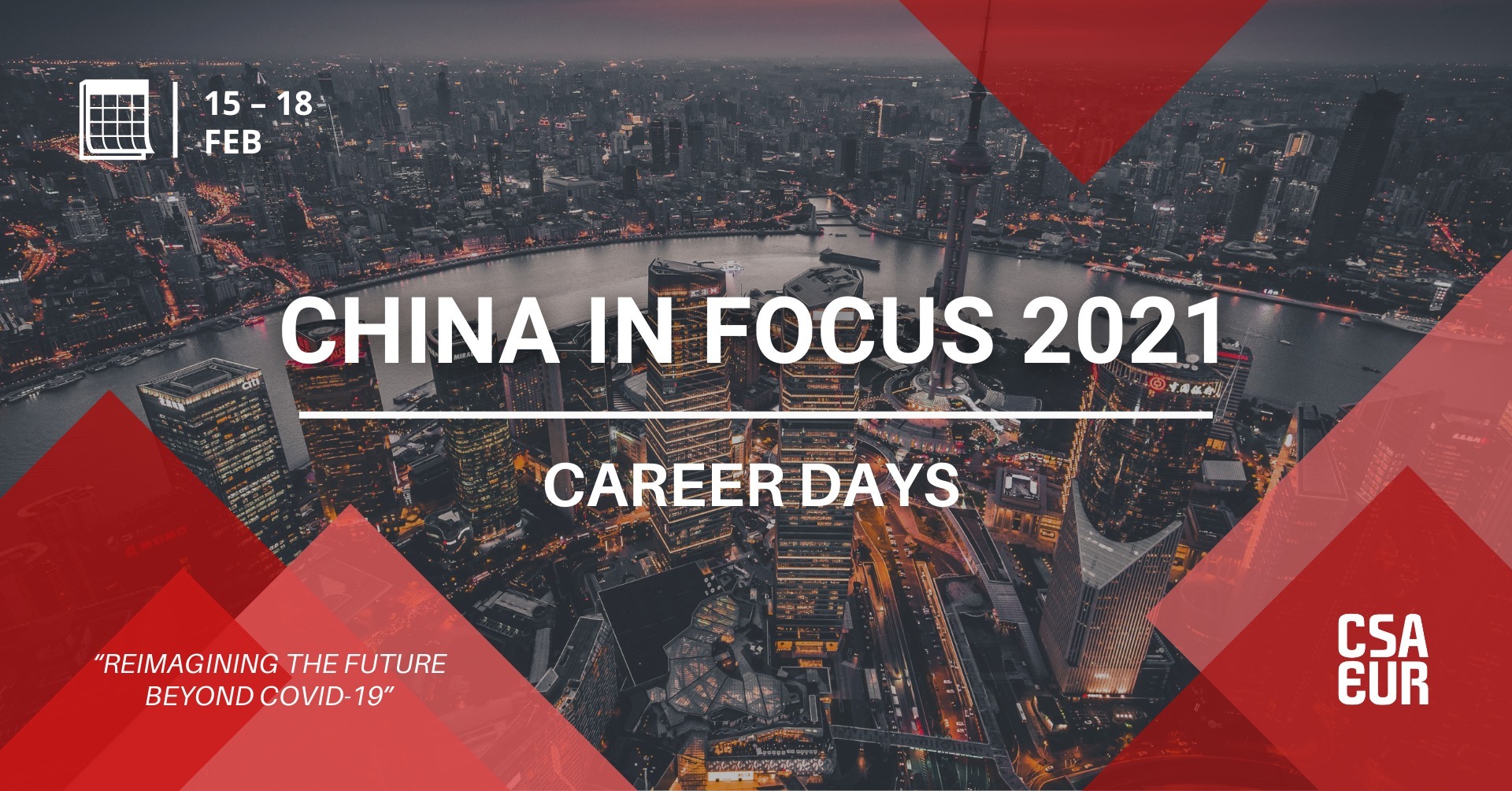 Reimagining the future beyond COVID-19
In celebration of Chinese New Year, we organize China in Focus Career Days 2021 to connect students and young professionals with companies such as Google, McKinsey & Company, Huawei, and many more.
February 15th: The Grand Opening of China in Focus 2021 will take place online. During the event, top-level executives from companies such as McKinsey & Company and Huawei, will give inspiring presentations about topics such as digital transformation, innovation, and what the future looks like beyond COVID-19.
February 16th & 17th: During the recruitment days, you will have the opportunity to participate in interactive case workshops from companies such as Unilever, Achmea, and Huawei. These days are held in a hybrid format, with the majority taking place at the luxurious Hilton Hotel, and some online.
February 18th: This year, there will be two E-House Days, one from Bain & Company and one from Google! During the event, you will learn more about the company and have the opportunity to ask questions during the Q&A.
For more information or to sign up, please visit our website https://cifrotterdam.nl . Registrations for China in Focus Career Days 2021 are open now!