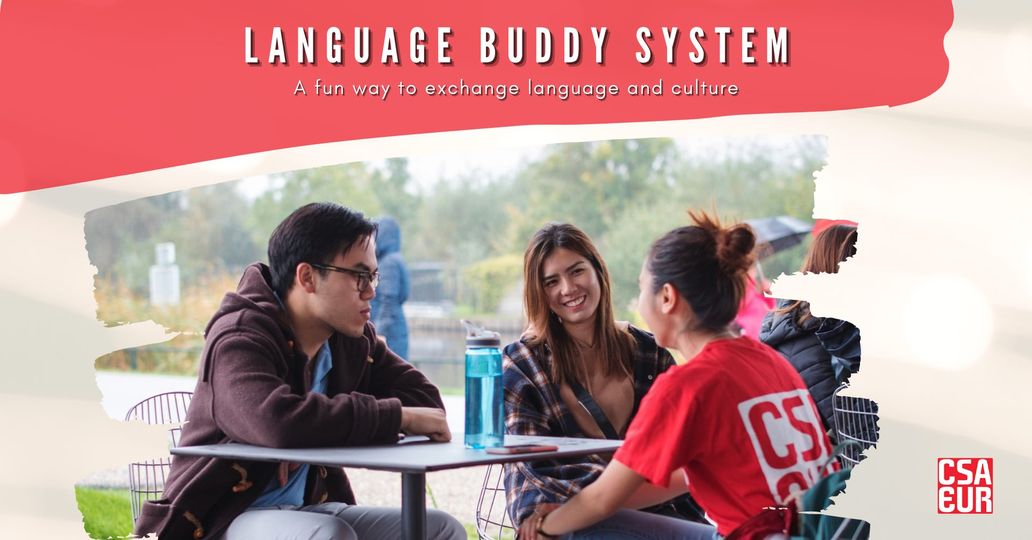 Language Buddy Event
Hello! / 你好 Ni hao! / Hallo!
Want to get to know your language buddy/buddies better? Or do you want to look for new buddies? Then come to our Language Buddy Event!
The event is dedicated to the people who have signed up for the Language Buddy System. You will get the opportunity to learn and bond more with your buddy and/or other buddies! Interested but not signed up for the Language Buddy System yet? Click on the following link for more information! https://csa-eur.nl/language-courses/language-buddy/
Whether you want to get to know your language buddy more, improve your language skills, or just want to have a nice talk with people that have similar interests, you are welcome at the Language Buddy Event!
When: Friday 9th of April
Time: 19:00-20:30
Location: Zoom (Zoom link will be provided in the Language Buddy Email)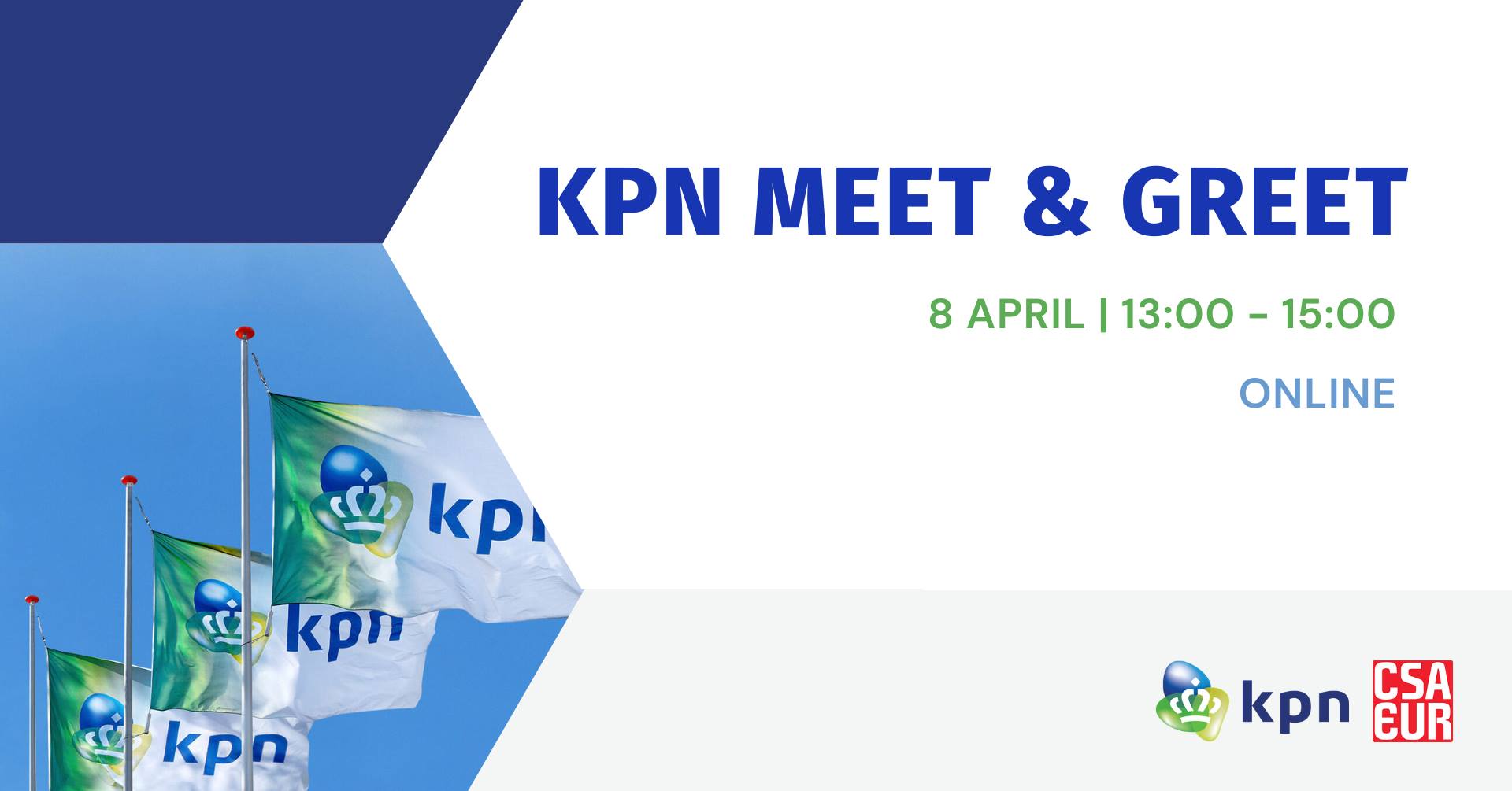 KPN Meet & Greet
Geïnteresseerd in het beste Traineeship van de Benelux? Of gewoon in een top bedrijf dat mensen verbindt en hun leven vrijer, leuker en makkelijker maakt? Neem dan deel aan de virtual meet & greet met KPN op 8 april, van 13:00 - 15:00! Tijdens het evenement maak je kennis met KPN op een laagdrempelige manier en kan je al je vragen stellen aan de recruiters.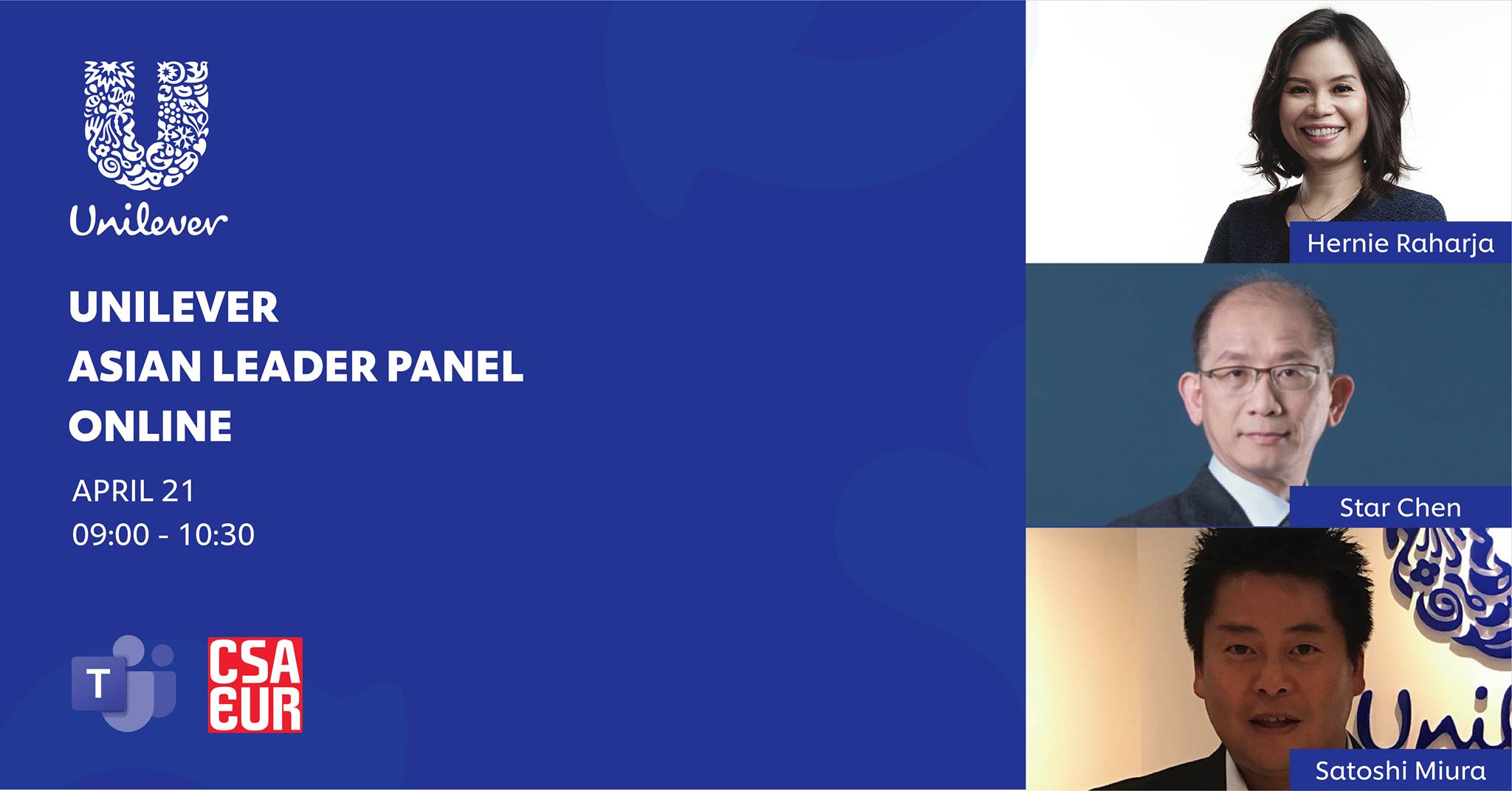 Unilever Asian Leadership Panel
In collaboration with Unilever, CSA-EUR proudly announces the Asian Leadership Panel Discussion with guest speakers Star Chen, Hernie Raharja, and Satoshi Miura!
In collaboration with Unilever, CSA-EUR hosts the Asian Leadership Panel on April 21st from 09:00 - 10:30. Speakers include Star Chen (EVP Unilever Food Solutions), Hernie Raharja (VP Foods & Refreshments and PT Unilever Indonesia) and Satoshi Miura (Supply Chain Director Japan). They will give an introductionary talk after which students can ask questions to speakers about their experience in leadership roles at Unilever.
On April 21st from 09:00 - 10:30, the speakers will provide an introductionary talk where they will share their experience in leading roles at a large multinational company. You will also be actively involved in the panel and you're able to ask questions or initiate discussions with the speakers.
The first speaker is Star Chen, Executive Vice-President of Unilever Food Solutions (UFS) joined Unilever Taiwan in 1993. In his 28-year tenure, he took several senior roles in customer development and marketing department across 3 Unilever divisions (Home Care, Beauty and Personal Care, and Foods and refreshment division). Star also has broad global experience. He worked in Taiwan, Japan, China, Singapore with geographical responsibility including Asia, Africa, Middle East and Europe.
The second speaker is Hernie Raharja, who is currently Vice President Foods & Refreshments at PT Unilever Indonesia. Her previous roles include Marketing Manager at Oral Care and Global Brand Director.
The third speaker is Satoshi Miura, who joined Unilever in 2001 straight after University. After about 10 years, he went off to work for SC Johnson Japan to manage Japan, Korea, Australia and New Zealand Procurement and 2 years at SC Johnson's regional HQ in Malaysia to manage the total Asia Pacific Contract Manufacturing. He rejoined Unilever in Aug 2018 and has held the role of SC Director for Japan since then.
Registrations for this event are open now!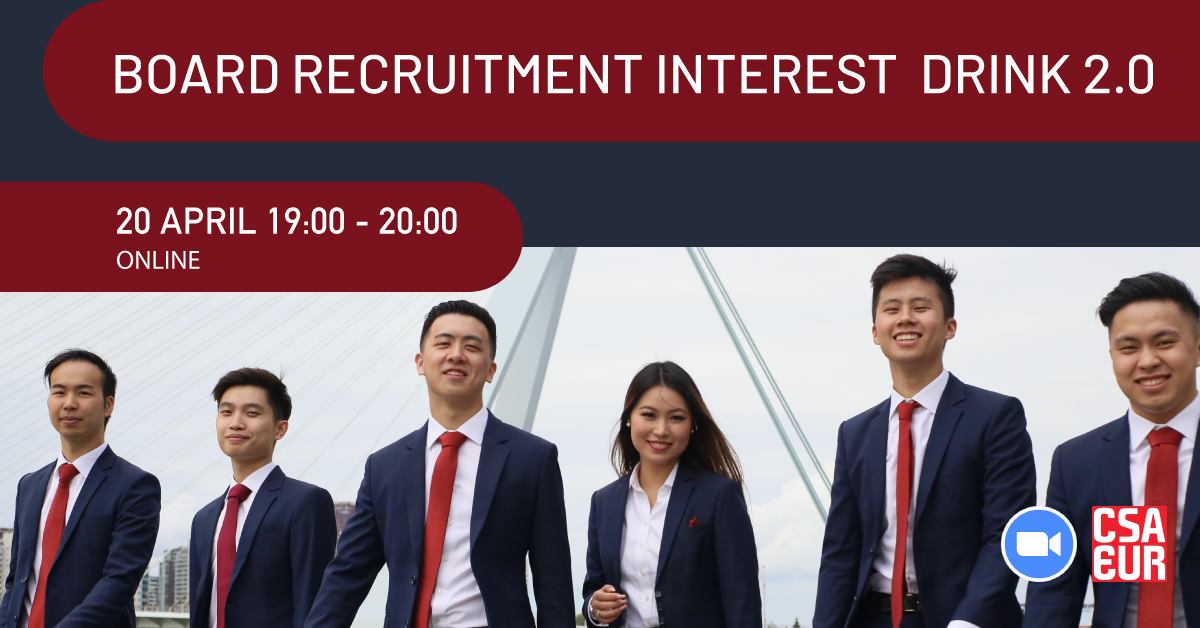 Board Recruitment Interest Drink 2.0
Are you internationally orientated and interested in doing a part-time board next academic year? Then doing a board year at CSA-EUR might be interesting for you!
CSA-EUR is looking to recruit a new board consisting of 6 new members who are willing to take on the challenge! Joining CSA-EUR is a great opportunity to gain experience working in an enthusiastic team with a family-like atmosphere. Be part of an organization that brings together people that share the same passion for China and experience a year you won't forget!
On the 20th of April, we will organize the second edition of our board recruitment information drinks, where you can ask all your questions to the board members.
The interest drink will be held online via Zoom: https://zoom.us/j/92250495830
You will have the opportunity to ask the current board members questions from 19.00 - 20:00 and also the chance to listen to each board member talk about their specific position in the designated time slots:
19:05 - 19:20 Treasurer, Secretary
19:20 - 19:35 Marketing & IT Officer, Commissioner of External Affairs
19:35 - 19:50 President, Commissioner of Internal Affairs
For more information regarding the board positions: https://csa-eur.nl/board-recruitment/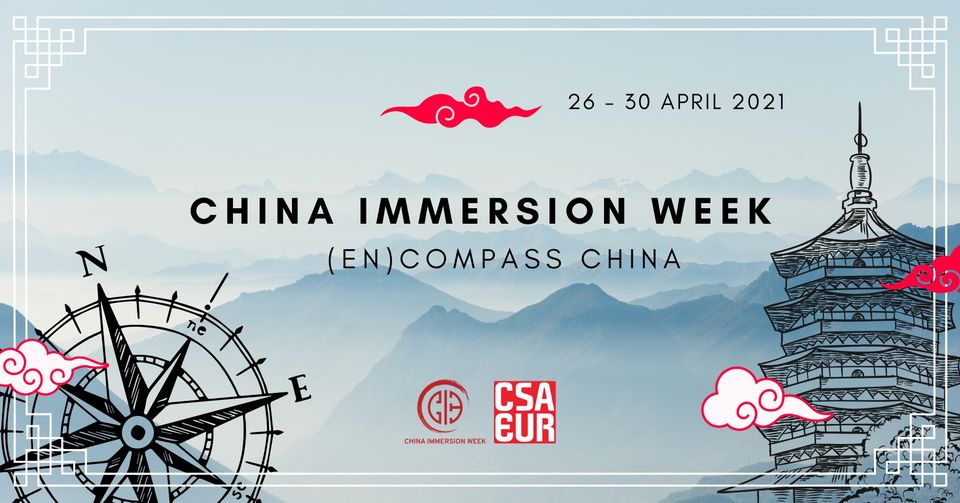 💮 CHINA IMMERSION WEEK 💮
CSA-EUR proudly announces its new flagship event China Immersion Week (CIW) with the theme "(En)compass China"
This new concept is a collaborative umbrella event-week (online) organized by all the committees of CSA-EUR, showcasing the different pillars of the association. From the 26-04-2021 until the 30-04-2021, a group of ±25 participants will follow a five-evening event week to get a chance to immerse themselves in Chinese culture and business through cultural-, educational-, social-, and career-related events. In addition to the regular events, all attendees will partake in internal challenges as part of the week. Hereby, a point system is in place that comes with unique prizes up to €300 for the highest-scoring participants.
The theme of the first CIW edition is "(En)compass China", aiming at showcasing China in an encompassing way and exploring China through the compass by attending events that relate to various cardinal directions (NORTH/EAST/SOUTH/WEST) within the country. Therefore, as a participant, you will go on a journey that will teach you about China and its regional differences, while experiencing all of it together with a like-minded group of people. 🗺🐉
For a participation fee of only €6,95 for members and €7,95 for non-members, participants will also receive an exclusive goodie box that includes all the materials needed for the events and some additional surprises. 📦
Be quick to apply as there are limited spots available and the selection is on a rolling basis (but ultimately before the 05-04-2021, 23.59hrs).
For all information, please visit our website https://csa-eur.nl/ciw2021/. Send an email to studytrip@csaeur.nl or DM us for any questions!