Chinese New Year Dinner
Are you ready to welcome the Chinese New Year of the rat 🐭 with great company and amazing food? Come spend Chinese New Year with your CSA-EUR family and celebrate your Chinese new year dinner with your little home away from home! 🥰❤️
Dinner will be taking place at Grand Garden 🍲 Are you also feeling lucky this coming year?🤞See if good fortune is coming your way with a lottery game we've prepared. In the spirit of giving, we'll be donating all the proceeds from it to a worthy charity! So don't miss out and come join us this new year!! ✨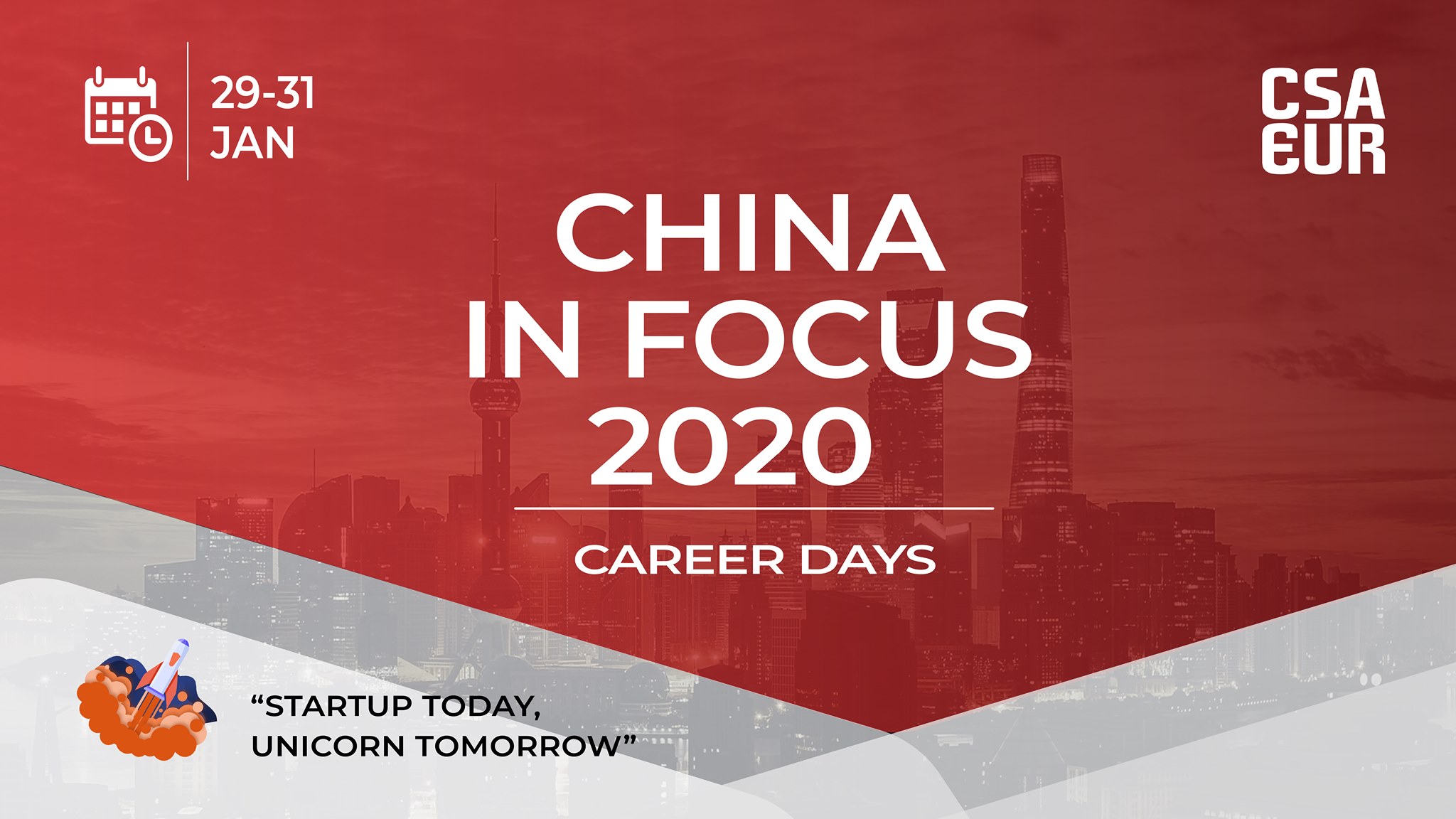 China in Focus 2020
CSA-EUR proudly announces China in Focus Career Days 2020 with as theme: "Startup Today, Unicorn Tomorrow"; a metaphor for the start-up landscape in China, which is rapidly growing in size and interest through technological innovations.
In celebration of Chinese New Year, we organize China in Focus Career Days 2020 to connect companies such as Achmea, Adyen, Alibaba, Huawei, ING, Tencent, PwC, and many more to our students. The China in Focus Career Days will be hosted on 29, 30 and 31 January in 2020, taking place at the Forumzaal Congress Floor and the Faculty Club of Erasmus University Rotterdam.
Subtle Asian Meetup
This is your chance to make new friends, get to know more people and maybe even finding your partner 🤩 People that are already in a relationship should also come of course to maybe make new friends or just for fun! We'll start off with our "Valentine's mini-game" to introduce ourselves and get to know each other better. Afterwards there will be room for people to play games 🎲, sing karaoke in our big karaoke room 🎤, drink cocktails🍸, enjoy our DJ 🎧and of course socialize with others!
Entrance fee: free for CSA-EUR general members, pre-sale 5,00 euros for non-members (ticket sale starts soon)
Location: Madam Chen ; ‪Rijstuin 172, 3011 MA Rotterdam‬
Date and time: ‪Tuesday 11th of February, 19:00 – 00:00